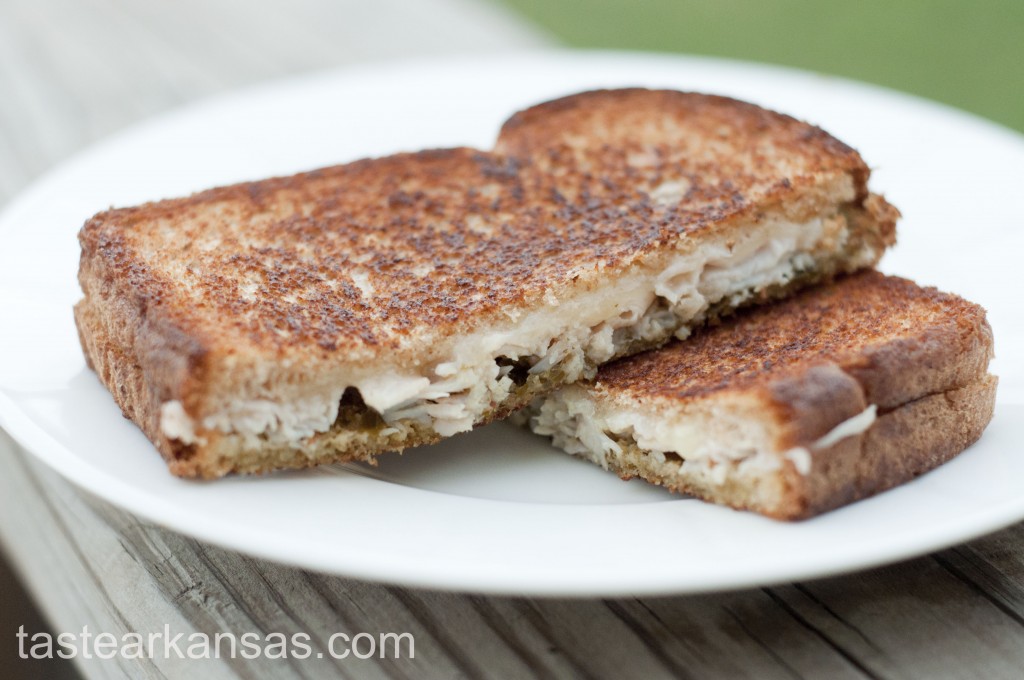 Sometimes we all just need some comfort food. One of my favorite comfort foods is grilled cheese. I also love biscuits and gravy but I'll save that for another post. I decided to spice up my comfort food one night by making Pesto and Turkey Grilled Cheese. The basil pesto gives this sandwich a flavor boost! I always keep pesto around because it is a great addition to a variety of recipes. Next time you're craving a grilled cheese give this grown-up Pesto and Turkey Grilled Cheese a try.
Did you know that Arkansas is the only state ranked in the top 10 of all three categories of poultry production?
Ingredients
4 slices whole wheat bread
4 slices honey roasted turkey
2 teaspoons basil pesto
Sharp white cheddar cheese, to taste
Butter
Directions
Heat large skillet to medium heat. Meanwhile, lightly spread butter on one side of each slice of bread. Place one slice, butter side down in pan, top with 1 teaspoon pesto, cheese, turkey and remaining slice of bread. Cook until the first side is toasted and flip to evenly toast the other side. Repeat with second sandwich. Serve immediately.