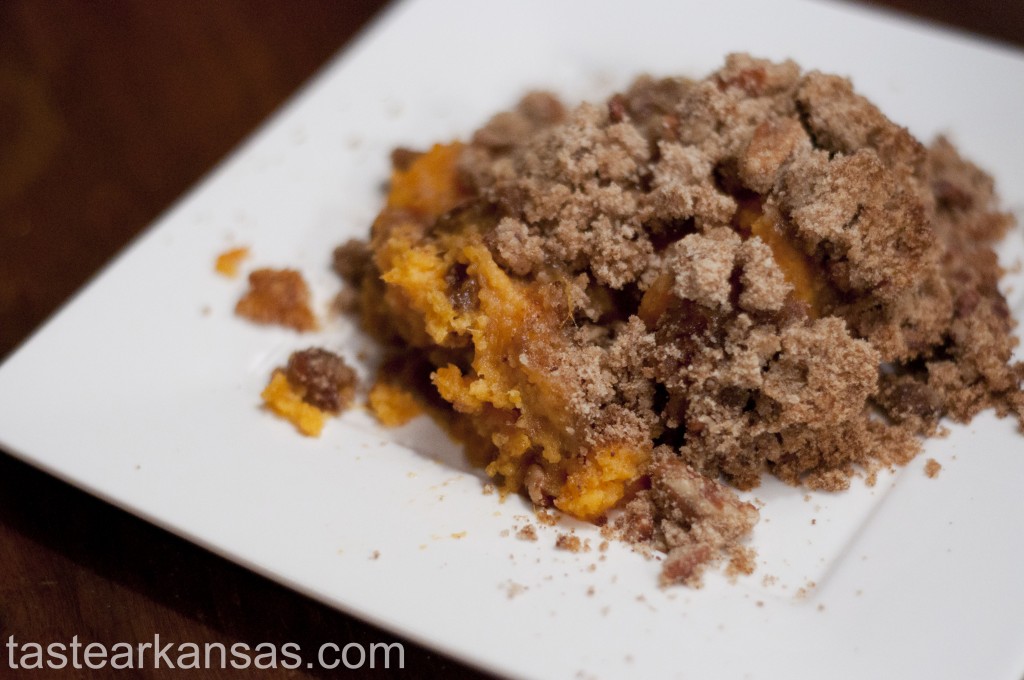 Do you have your menu planned for Thanksgiving? If it's not set in stone yet, let me suggest adding this recipe to it. This Perfect Sweet Potato Casserole is heavenly. It's creamy, sweet, rich, crunchy and almost dessert-like. I might have made this recipe a week early and then had some for breakfast for the next four days. It's that good.
Did you know the average Thanksgiving meal for a family of 10 in Arkansas will cost about $42.63 this year?
Ingredients
4 whole medium sweet potatoes
1 cup sugar
1 cup half-and-half
2 eggs
1 teaspoon vanilla extract
1 teaspoon salt
1 cup brown sugar
1 cup chopped pecans
½ cup flour
6 tablespoons butter
Preparation Instructions
Wash 4 medium sweet potatoes and bake them in a 375-degree oven until fork tender, about 30-35 minutes. When they are finished cooking slice them open and scrape out the flesh into a large bowl. Increase oven temperature to 400 degrees.
Add 1 cup sugar, 1 cup half-and-half, 2 eggs, 1 teaspoon vanilla extract and 1 teaspoon salt. With a potato masher, mash them up just until they start to get smooth. You want to leave some texture.
Then, in a separate bowl, add 1 cup brown sugar, 1 cup chopped pecans, ½ cup flour, and 6 tablespoons butter. With a pastry cutter or fork, mash together until thoroughly combined.
Spread the sweet potato mixture into a shallow 2-quart baking dish and sprinkle the crumb mixture evenly on top.
Bake for 30 minutes, or until golden brown.