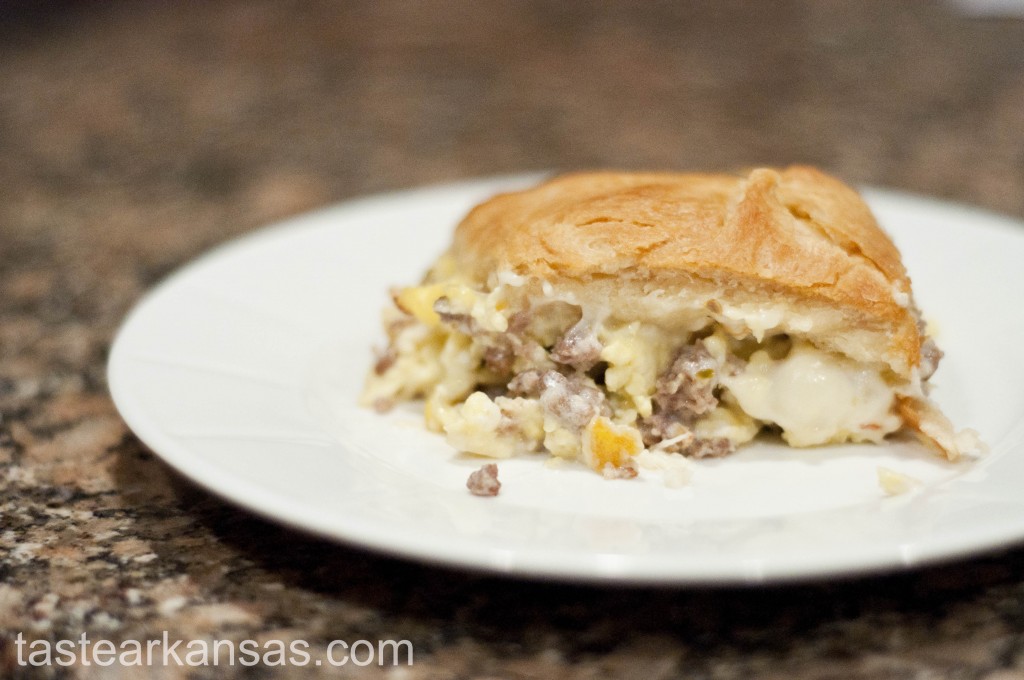 Right now it is super cold outside and I wanted to make some comfort food. I chose to make this Pepper Jack Sausage and Cream Cheese Breakfast Casserole. I made a version of this recipe during the summer and it's still one of my favorites.  To change it up, I used turkey breakfast sausage, pepper jack cheese and only put the crust on top. Either version is perfect for a cold day, but I love the spice in this Pepperjack Sausage and Cream Cheese Breakfast Casserole.
Did you know that Arkansas' farms produce more than 3 billion eggs each year?
 Ingredients
12 eggs
½ cups milk
1 pound turkey breakfast sausage
8 ounces cream cheese
2 cans of 8-ounce crescent rolls
2 cups shredded pepperjack cheese
Preparation Instructions
1. Preheat oven to 375ºF.
2. Beat eggs and add milk. Scramble and then set aside.
3. Brown sausage. When cooked, add cream cheese and stir to combine. Add scrambled eggs and combine.
4. In an ungreased 13×9″ dish, spread sausage mixture. Top with shredded cheese. Then top with both cans of crescent rolls. Bake 25 minutes.