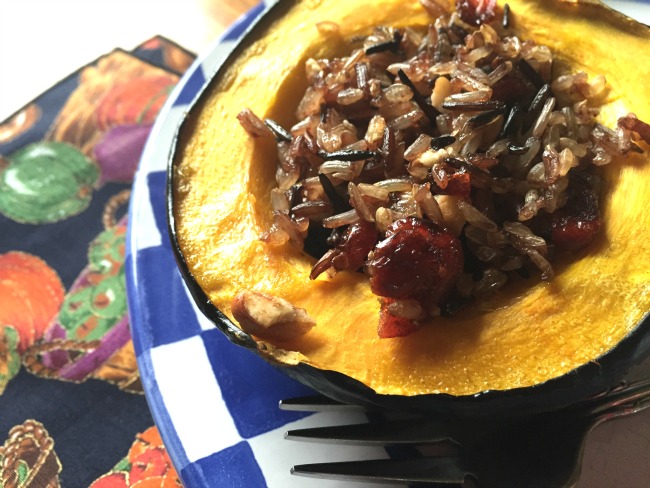 by Arkansas Women Bloggers member Julie Kohl of Eggs and Herbs
As the leaves change color and the temperature starts dropping, I crave earthy flavors. Savory mixed with sweet. Something hearty and warm. This Pecan, Cranberry and Wild Rice Stuffed Acorn Squash recipe embodies all of the above.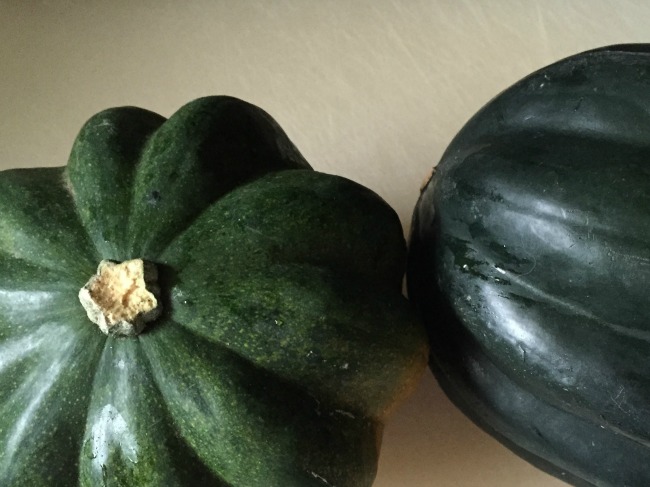 Locally, acorn squash is coming into season and is readily available at farmers markets and roadside stands around the state. Pecans, which add just a bit of crunch to this dish are available, too. Statewide, the pecan harvest begins in late October and into November. If you're lucky, you may even have a small bag of pecans stashed away in your freezer from last year's harvest.
My favorite part of this dish is it's so versatile. It makes a great side dish for any fall or holiday meal. It can also be served as a meal itself. I would suggest doubling the filling ingredients below and serving everyone a full acorn squash instead of just half if you wish to make it a meal for a family of four.
Pecan, Cranberry and Wild Rice Stuffed Acorn Squash
Serves 4 as a side dish
Cook time 2 hours
Ingredients:
2 medium acorn squash
1 1/2 cups cooked wild rice (do not use the kind with the seasoning packet)
1/3 cup chopped pecans
1/3 cup dried cranberries
1 tablespoon brown sugar
olive oil
butter
salt and pepper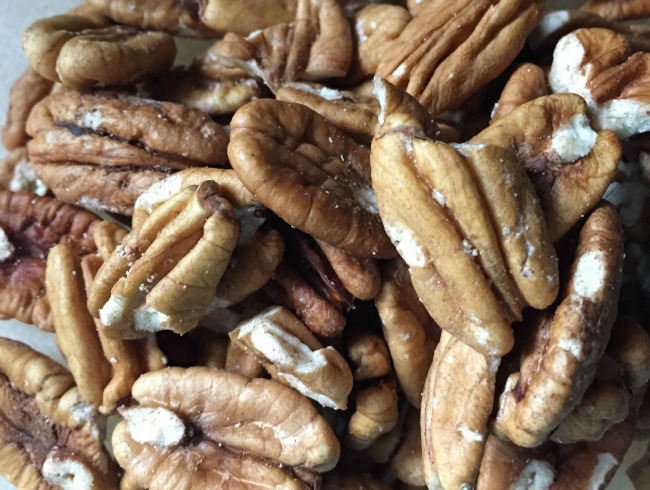 Instructions:
1. Preheat the oven to 350 degrees.
2. Halve the acorn squash, remove the seeds and pulp.
3. Place the squash on a baking sheet and brush each with a bit of olive oil. Season with salt and pepper. Place into the oven for about 1 hour. The squash will start to become tender.
4. While the squash cooks, cook the rice according to the package directions but do not add the seasoning packet if your rice comes with one. Cook enough rice to yield at least 1 1/2 cups of cooked rice. You can replace the wild rice with brown rice if you prefer.
5. When the rice is cooked, combine 1 1/2 cups of rice with 1/3 cup of chopped pecans and 1/3 cup of chopped, dried cranberries and a tablespoon of brown sugar. Season with salt and pepper.
6. Remove the squash from the oven and fill each with a heaping scoop of the rice mixture.
7. Return to the oven and cook for about 30 more minutes; just until the squash is tender.