Dips are probably one of my top 10 dishes. I love cheese dip, salsa, pizza dip, spinach dip, hummus and many more. If I can dip a chip or cracker in it, chances are, I like it. This recipe is one that I hadn't tried before. I was a little skeptical. Corn straight out of the can? Ranch seasoning packet? Really? Don't be skeptical. This dip is really yummy. It comes together really fast too. Try this cool refreshing dip at your next summer party.
Did you know Agriculture and Forestry use almost 95 percent of Arkansas' land resources?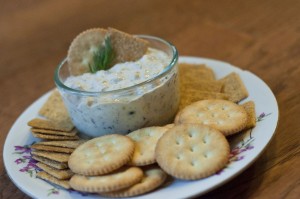 Ingredients:
1 red pepper, sliced
2 jalapenos, sliced
1 can of corn
1/2 can diced olives
16 ounces cream cheese, softened
1 packet Hidden Valley Ranch dip seasoning mix
Directions:
Combine all ingredients. Mix well. Chill until ready to serve.