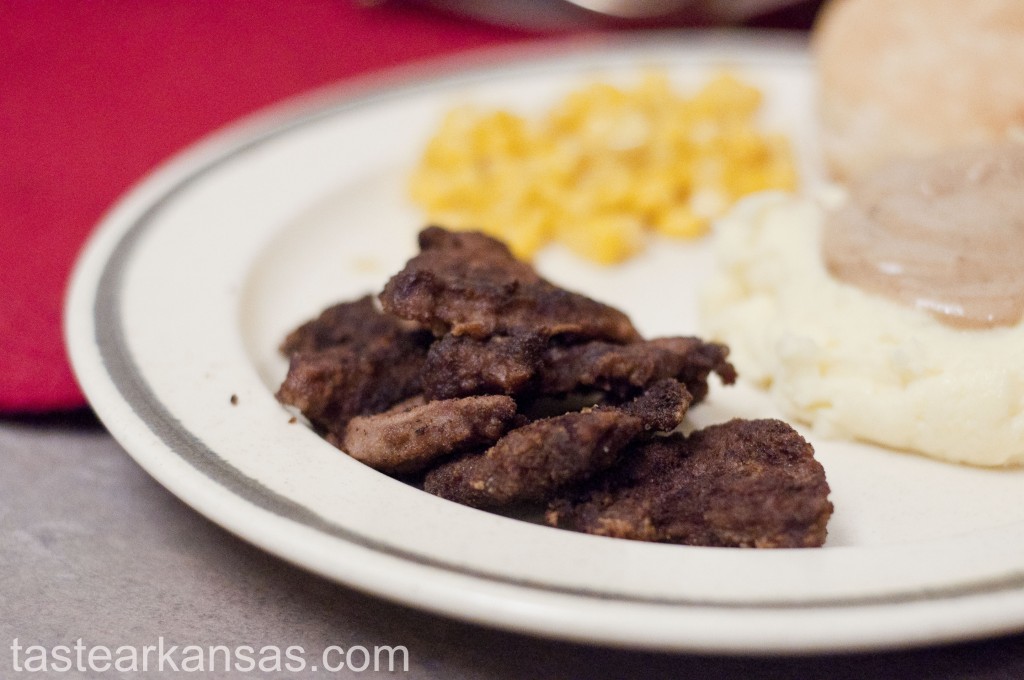 This week, I had the treat of enjoying some Pan Fried Venison with a good friend of mine. He had a tenderloin that needed to be eaten and was kind enough to share. This recipe is one of my favorites. I haven't had this since I lived at home with my parents, and boy have I missed it. It's such a simple recipe that highlights the flavor of the venison. You could also use pork or beef tenderloin if you don't have any venison.  My friend also made Venison Gravy, so keep an eye out for that post coming in the next couple of days. Save the pan drippings from this recipe if you want to make the gravy later.
Did you know that Arkansas farmers grow red wheat, which is used in confectionary products?
Ingredients
2 pounds venison tenderloin, thinly sliced
½ cup flour
1 teaspoon salt
¼ teaspoon pepper
½ cup oil
Directions
Combine flour, salt and pepper. Coat tenderloin pieces. Meanwhile, in a cast iron skillet, heat oil over medium to high heat. Quickly, pan fry coated tenderloin pieces. Do not overcook. Remove from skillet and serve immediately.