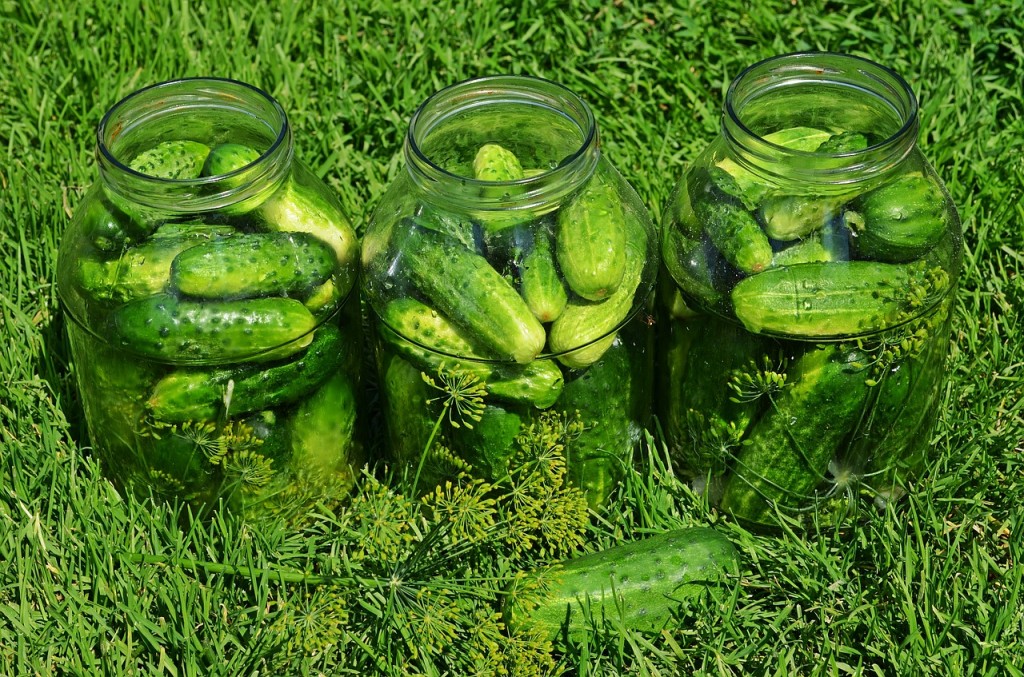 By Arkansas Women Bloggers member Tiffany Selvey of Songbird Gardens
Pickles are considered a condiment, but I usually think of them as a side — because I like them a lot. The crisp, sour taste of pickled cucumbers, peppers, okra or dilly beans adds a fresh bite to savory meals. I always need a few pickles to go with meals that contain foods with grease, such as meats or heavy soups. Of course, you can't have a hot dog or burger without a few pickles.
Fermented pickles are a little different from conventional, store-bought pickles. Rather than vinegar, the sour taste comes from fermenting cucumbers in a salt brine for three weeks. Aside from the known health benefits of adding some fermented foods to your diet, these pickles are heavy on flavor, but lack that harshness of a vinegar pickle. Once fermented, these pickles keep for months in the refrigerator and are a great way to make use of a gallon of cucumbers.
Because fermented pickles consist of good bacteria (probiotics), it's important to follow instructions carefully and do not skimp on salt. The salt in this recipe allows good bacteria to grow, while keeping the bad bacteria out and is the key to proper fermentation.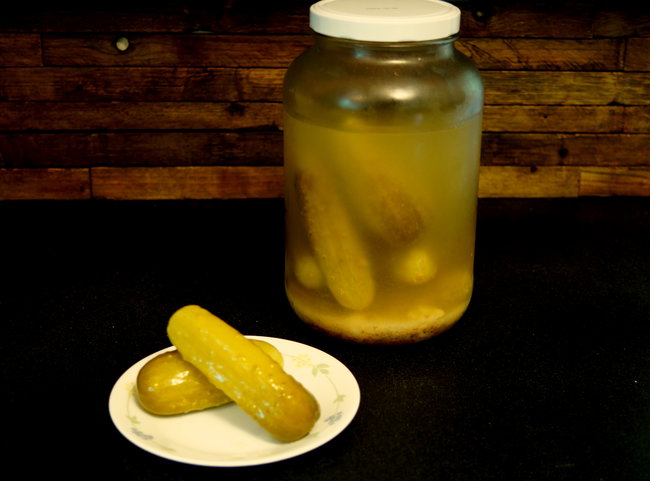 Fermented Pickles
• ½ gallon room temperature or warmer water
• 3-4 pounds of small to medium pickling cucumbers, washed and blossoms removed
• 5-6 tablespoons of non-iodized sea salt
• 2 heads of garlic, peeled and cut in half
• 3 tablespoons whole dill seed
• 2 tablespoons whole coriander seed
• 1 teaspoon whole peppercorns
• ½ teaspoon fennel seed
• ½ teaspoon dry red pepper flakes (optional)
Instructions:
1. In a large bowl or jar, dissolve the salt in the water and set aside.
2. Place all spices in the bottom of a 1-gallon glass jar and fill to 2-inches below the top with cucumbers.
3. Fill the jar with the brine, completely covering all the cucumbers.
4. Place something heavy in the mouth of the jar to ensure the cucumbers stay below the brine. I use a smaller jar filled with water to weigh down the cucumbers. A clean rock also works well.
5. Place the jar on a shelf away from direct sunlight and allow to ferment for 3 weeks. Occasionally impurities will rise to the surface in the form of foam. Just skim it off with a spoon.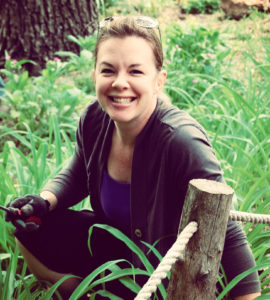 Tiffany Selvey is a Master Gardener who writes about her passion for growing, cooking and living naturally. When she's not elbow deep in soil, she enjoys raising a very active son, laughing with her husband, and wrangling their pets.