I love simplicity. I believe food in its simplest form doesn't need much to coax out its deliciousness. I've often posted here on "Taste Arkansas" about how grilling fruits to bring out tasty nuances or how just a few perfect additions of spices bring out the BAM! in a dish.
Cabbage is like that. It's one of those perfect vegetables that require just a little fat (butter or olive oil), heat and salt and pepper to create a great side dish. Add a few extra spices and ingredients and oven-roast it on a sheet pan and enjoy.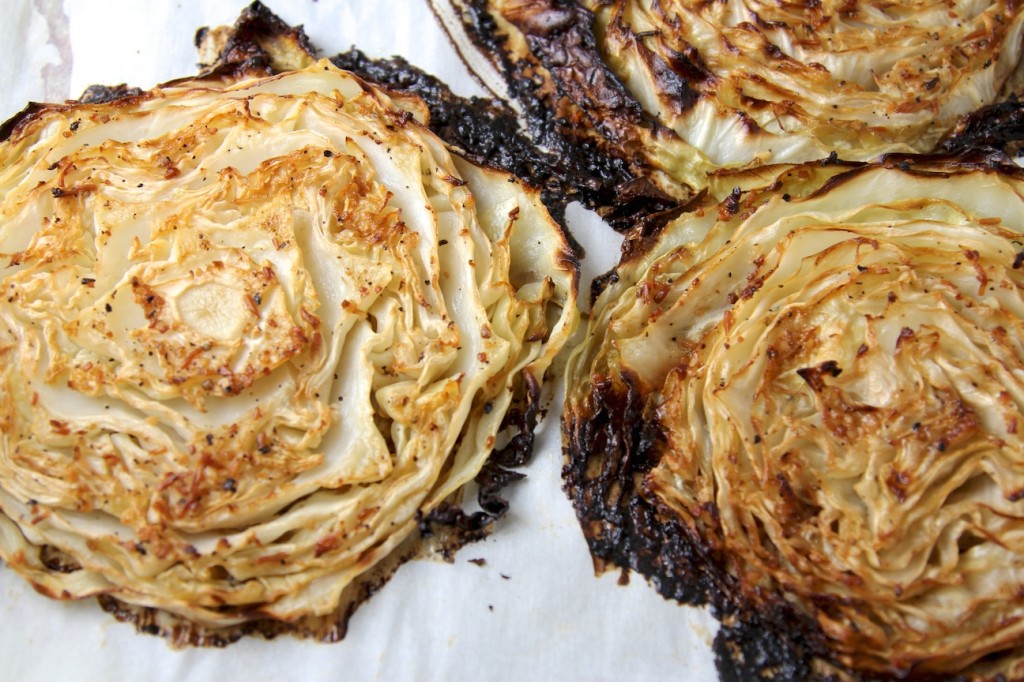 OVEN-ROASTED CABBAGE WEDGES
Makes 5-6 wedges
Ingredients
1 medium green cabbage
2 cloves garlic, minced
½ teaspoon sea salt
¼ teaspoon black pepper
¼ cup extra-virgin olive oil
½ cup Caesar salad dressing
Instructions
1. Preheat oven to 450 degrees.
2. Remove outer layers of cabbage and slice into wedges. One cabbage should provide 5-6 slices.
3. In a bowl, mix together garlic, salt, pepper, olive oil and salad dressing.
4. Cover a sheet pan with parchment paper and place cabbage wedges on it. Coat the top of each cabbage slice with olive oil mixture.
5. Bake for 45 minutes until nicely browned on the edges.
6. Serve and enjoy.
Eat well, my friends.
Lyndi
Arkansas Women Blogger member Lyndi Fultz writes about living and eating well from her life in beautiful Northwest Arkansas at nwafoodie. Much of her blogging inspiration comes from this gem of a place, which she refers to as the proverbial land of milk-and-honey. Read more related to cooking, entertaining, gadget suggestions, ingredient explorations, local finds, local restaurant treasures, kitchen tour spotlights, and always with a healthy and simplistic approach.