In a season when we're inundated with holiday recipes, we don't get a pass on preparing regular meals. In addition to potluck and party appetizers and the Christmas Day turkey, the family cook has to continue making all the regular December meals in between.
Open-faced toasted sandwiches with apple and bacon are easy to make and delicious. These toasted goodies help solve the seasonal frenzy during the holidays.
Any bread you have on hand will work. I love to use cranberry and walnut bread made by a local bakery. I usually toast the bread in an oven broiler for about two minutes before topping with ingredients, so the bread stays a little crispy. Partially cooking the bacon ahead of time also helps. If you like your bacon extra crispy, cook it completely before toasting the bread.
Eat these fresh from the oven, or chill and use in lunches, as after-school snacks or for breakfast. You need all the help you can get in December.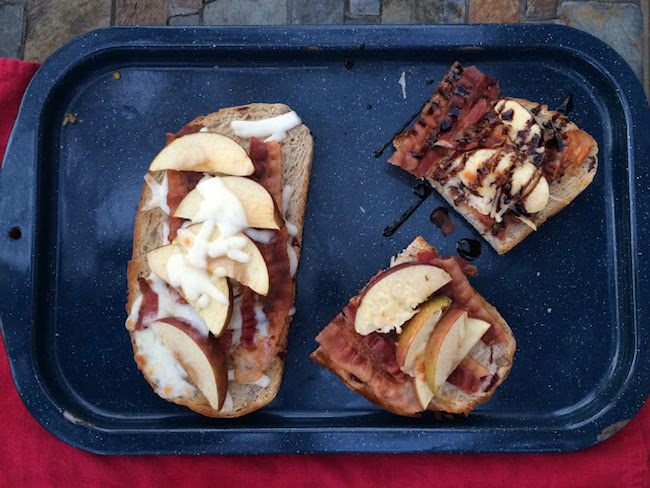 OPEN-FACED APPLE AND BACON TOASTED SANDWICHES
INGREDIENTS
• 5 slices of bread
• 2 to 3 tablespoons butter
• 15 to 20 strips bacon
• 2 cups shredded mozzarella, cheddar or Parmesan cheese (feel free to do a mix)
• 3 to 4 apples, sliced into thin wedges
• salt to taste
• optional toppings: maple syrup, honey or balsamic vinegar.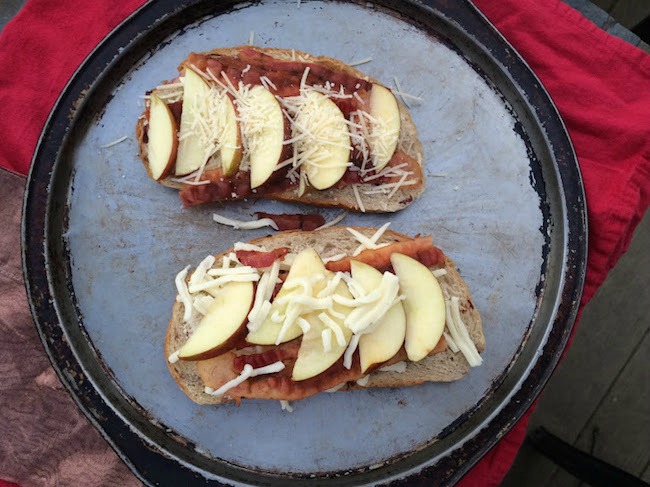 INSTRUCTIONS
1. Partially cook bacon and place on paper towels to soak up fat.
2. Toast bread slices for about two minutes in an oven broiler.
3. Spread butter on bread slices and sprinkle each slice with a little salt.
4. Lay three to four bacon strips on each slice. Sprinkle a little cheese on top of the bacon.
5. Place 4 to 6 slices of apples on bread and top with more cheese.
6. Set in oven broiler for about 2 to 3 minutes. Watch for cheese to melt and bread to toast to a golden brown.
7. Eat as is or drizzle with maple syrup, honey or balsamic vinegar.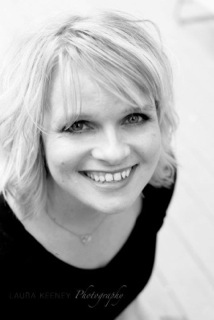 Arkansas Women Bloggers member Rhonda Franz is a freelance writer, licensed teacher, home operations specialist, and domestic chef. She combines her professional background and mommyhood experiences to write on family, parenting, cooking, and education. You can read more about her at captainmom.net and rhondafranz.com.