U.S. Secretary of Agriculture Tom Vilsack has declared Aug. 3 to 9 as the 15th annual National Farmers Market Week, celebrating the nation's thousands of farmers markets, the farmers who make them possible, and the communities that host them. "Farmers markets play a key role in developing local and regional food systems that support family farms and help grow rural economies," Vilsack said.
We at Arkansas Farm Bureau and Taste Arkansas ask you to join us in celebrating our local farmers and our local farmers markets. Each day this week, we are  introducing you to one of the markets we love (there are so many, it was hard to narrow it down). For tips on shopping at your local farmer's market, go read my Six tips to a winning farmers market experience.
Old Washington Farmers Market
Community has always been a strong driving force in the Old Washington area of southwest Arkansas. When you walk through the gates of the Old Washington Farmers' Market, you immediately feel that sense of community. The smiling faces, the booths brimming with local produce and crafts thoroughly bring you into another time, a simpler time.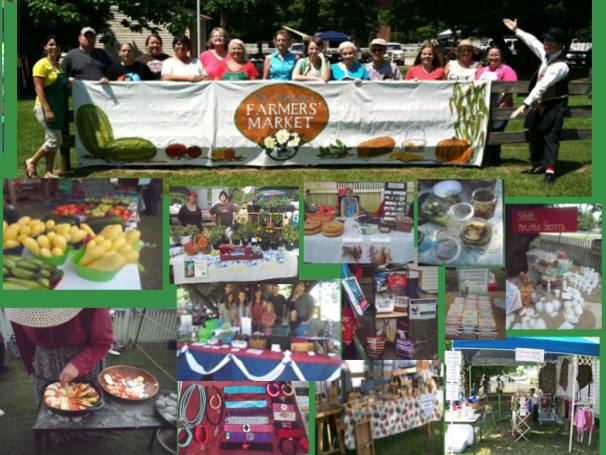 Each and every individual has a unique talent, and here is a place where you can experience this for yourselves. While visiting each booth you can find goods that are tended to by hand and personally delivered to you by members of our own community. Grow in your knowledge of gardening, crafts, and cooking skills from listening to each individuals' life lessons. There is nothing better than sitting down under the shade on a comfortable bench as you listen to the educational demos that use produce from our farmers, the sound of children laughing, and the sounds of music from our many talented vendors. Come visit with us (making sure to sign up for the free drawing!), take a tour of the Historic Washington State Park, and enjoy yourselves as you are immersed into the culture of our community!