Taste Arkansas connects Arkansans interested in food; from farmers and ranchers to chefs to moms looking for recipes to feed their families. But, did you know that one in five Arkansans suffer from hunger? One in four kids in Arkansas suffer from hunger and Arkansas leads the country in terms of senior citizen hunger.  Well, Bret Raymond and the team at The Pack Shack knows and asked themselves what can we do to help?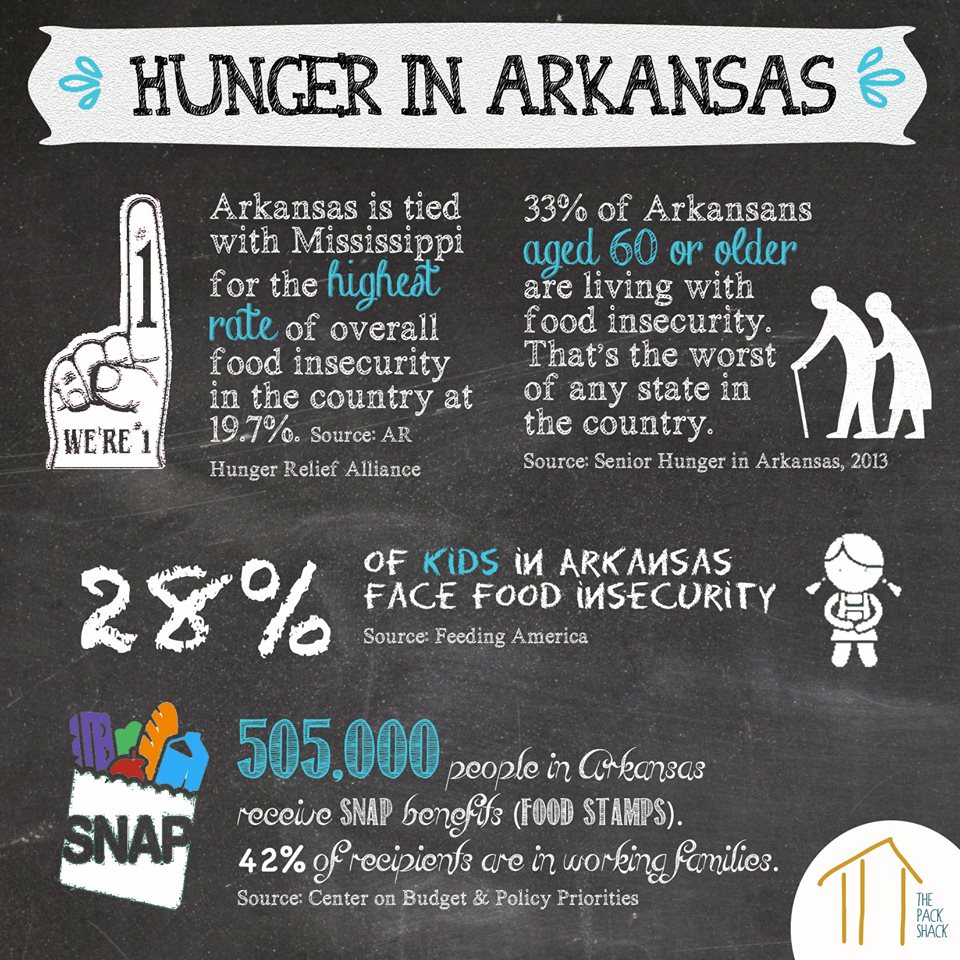 The answer? A high energy, hands on approach to packing and providing delicious, nutritious meals that are easy to prepare, accessible, and affordable.
The Pack Shack gets people together for fun Feed the Funnel parties to pack healthy meals that are distributed to local hunger relief organizations to serve our neighbors in need right here in Arkansas. And, they are using Arkansas products.
"We're extremely grateful for the expert assistance of the Tyson Foods culinary R&D team led by Chef Mario Valdovinos. They took our initial healthy meal and transformed it into something that everyone loves without sacrificing any of the important nutritional aspects of the meal," commented Bret Raymond, co-founder and CEO of The Pack Shack. "Also, we're thrilled that Riceland Foods is our rice supplier of choice. Their generous pricing allows us to pack more meals, and there's something really special about using Arkansas rice to make a product that's enjoyed by our neighbors in need throughout the state. We often say that the essence of The Pack Shack is meals packed by the community, in the community, for the community. Perhaps we should add "using rice supplied by the community!""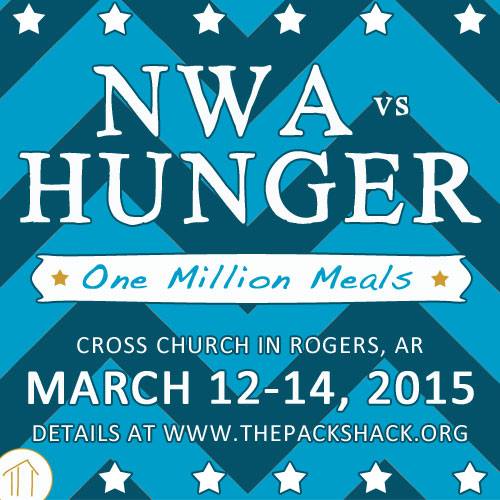 What's NWA vs HUNGER 2015?
This is a mega Feed the Funnel party that will take place over three days. We're expecting 3,500 people to join the party to pack 1,000,000 meals! Participants will pack meals for 1-2 hours, depending on the shift chosen. The meals will be distributed to several hunger relief groups in and around northwest Arkansas.
When is NWA vs HUNGER 2015?
NWA vs HUNGER 2015 will take place on March 12-14, 2015. There are multiple shifts from which to choose on each day.
Where will the party take place?
The party will take place at Cross Church in Rogers, AR. The address is 2441 S Pinnacle Hills Pkwy, Rogers, AR 72758. Click here for a map.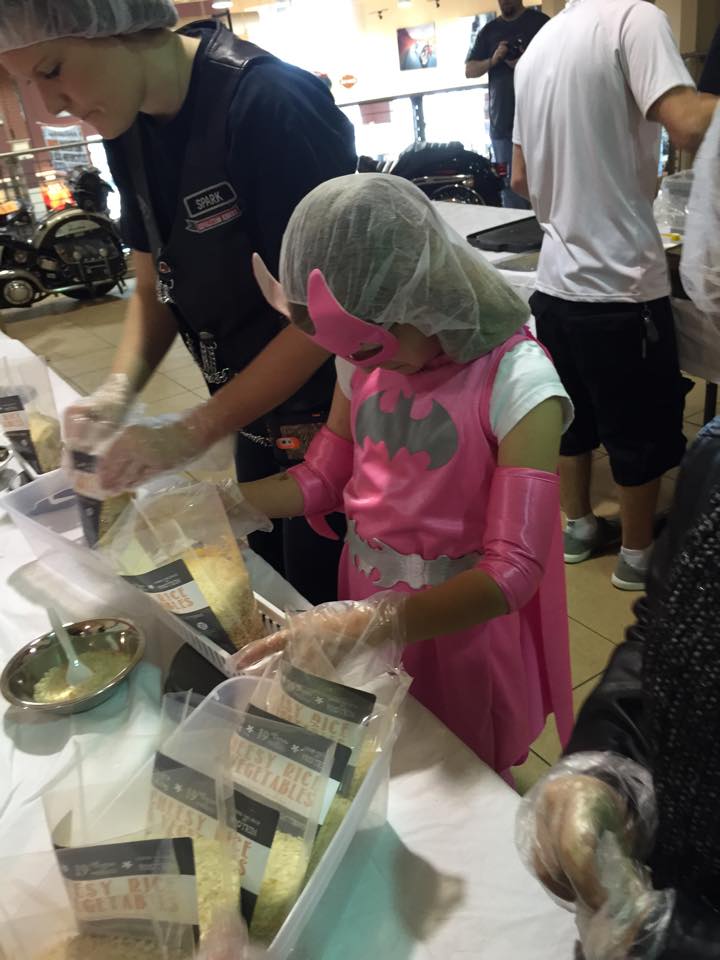 Who can participate?
There's a job for everyone ages 3 and up! Get your family, neighbors, co-workers, friends, teammates … really anyone! … together to help! There are jobs for people with physical limitations as well.
Grab a groovy hairnet, crank up the tunes, and lend a hand to help fight hunger in Arkansas at NWA vs Hunger March 12-14 at Cross Church in Rogers.
To find out more about NWA vs Hunger and The Pack Shack, visit their website.