What is better on a hot day than homemade ice cream? I can't think of anything. You don't have an ice cream maker? Never fear! To make this ice cream recipe, you don't need an ice cream maker, rock salt or endless amounts of ice. You just need a few simple ingredients. I was skeptical about how the texture of this ice cream would turn out. Let me tell you I was pleasantly surprised. It was creamy, smooth and just perfect. Get ready to wow your friends and family this summer with this recipe.
Did you know that the average dairy cow produces 6.5 gallons of milk each day?
 Ingredients
2 cups heavy cream
1 (14 ounce) can sweetened condensed milk
3 tablespoons butter, melted
½ cup Nutella
1 cup peanut butter chips
 Instructions
Whip heavy cream to stiff peaks in a large bowl. Whisk sweetened condensed milk, butter and Nutella in a large bowl. Stir in peanut butter chips. Gently fold in the whipped cream.
Pour into a 2-quart container and cover. Freeze 6 hours or until firm. Store in freezer.
To make a different flavor, omit Nutella and peanut butter chips. I made strawberry with a carton of strawberries, cored and pureed in the blender. There are endless combinations.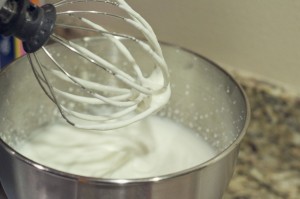 See how the whipping cream looks stiff? That is exactly what you want.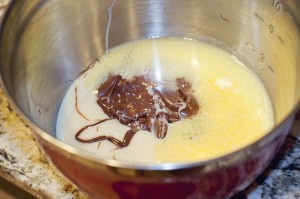 I mixed the butter, Nutella and sweetened condensed milk together before adding the peanut butter chunks.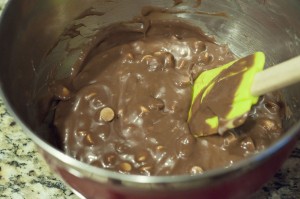 That is what your mixture will look like after adding the peanut butter chunks.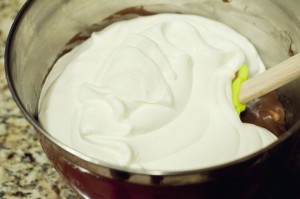 You have to carefully mix in the whipped cream. You will break down the structure of the whipping cream if you stir too quickly.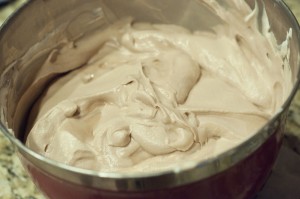 This is what it looks like when it is ready to freeze.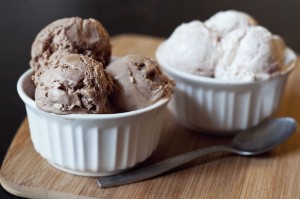 Now, doesn't that look like some incredible ice cream?