I love having a big breakfast on Christmas morning. All of the presents have been unwrapped, the parade is on TV, it's time to sip coco and enjoy the day. I love Nutella, and I really love cinnamon rolls. I think it was high time these two married. These cinnamon rolls were flaky, slightly gooey and relatively light. I didn't make a glaze like below, but instead topped them with butter and powdered sugar. They were fantastic. The whole pan was gone in about three minutes. I will definitely be making these on Christmas morning.
Did you know in the next 50 years, farmers around the world will have to feed more people than we did the previous 100 years.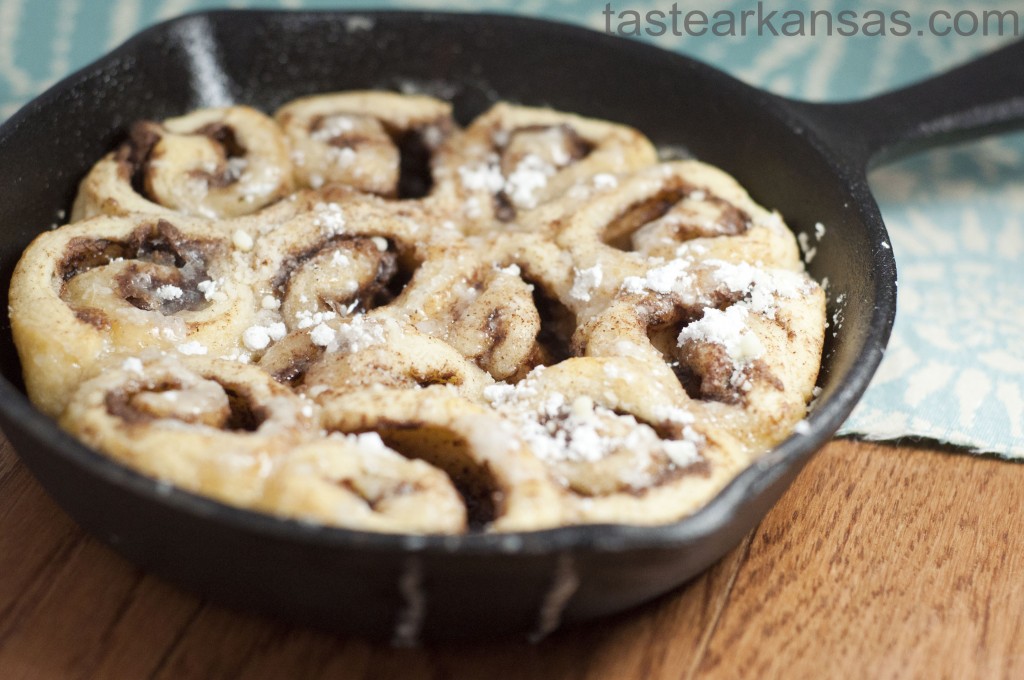 Ingredients
1 (8-ounce) can refrigerated crescent rolls
2 tablespoons Nutella
1/2 teaspoon ground cinnamon
1/3 cup sifted powdered sugar
1 teaspoon milk
1 drop vanilla extract
Instructions
Unroll crescent roll dough, pinch seams to seal and use rolling-pin to flatten dough. Spread Nutella over dough and sprinkle cinnamon evenly.
Roll up, jellyroll fashion, starting with a long side; press edges to seal. Cut log into slices, and place in a lightly greased, 8-inch round cake pan or small cast iron skillet. Bake at 350 degrees for 12 minutes.
Combine powdered sugar, milk and vanilla; stirring until smooth. Drizzle over warm cinnamon rolls.