I love peanut butter pie. It's so light, fluffy and refreshing. There's something about peanut butter that makes me happy. Maybe it's because it reminds me of the carefree nature of childhood. Maybe it's because the flavor is rich and sunny. Regardless, any time is a good time for a peanut butter recipe.
Did you know Arkansas farmers are expected to harvest 16,000 acres of peanuts this year? It's hard to believe that just two years ago the state had only 600 acres of peanuts.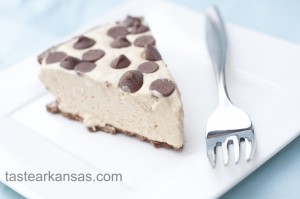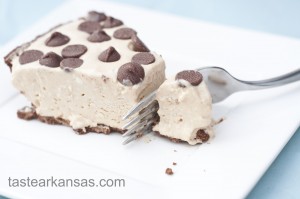 Ingredients
1/2 of an 8 ounce package cream cheese
3/4 cup confectioners' sugar
1/2 cup peanut butter
1/2 cup milk
1 (8 ounce) package frozen whipped topping, thawed
1 prepared graham cracker or cookie crust
milk chocolate chips
Directions
Beat together cream cheese and confectioners' sugar. Mix in peanut butter and milk. Beat until smooth. Fold in whipped topping.
Spoon into a 9-inch graham cracker pie shell. Sprinkle with milk chocolate chips, if desired. Cover and freeze until firm.