This one comes from a handwritten index card tucked away in mom's cookbook. This coffee cake is as good now as it was 50 years ago.
SOUR CREAM COFFEE CAKE
Makes two 9-inch square pans
1/2 pound butter, room temperature
2 cups sugar
4 eggs
1 pint sour cream
2 teaspoons vanilla extract
2 teaspoons baking soda
3 teaspoons baking powder
3 cups all-purpose flour
Topping
1/2 cup sugar
2 teaspoons cinnamon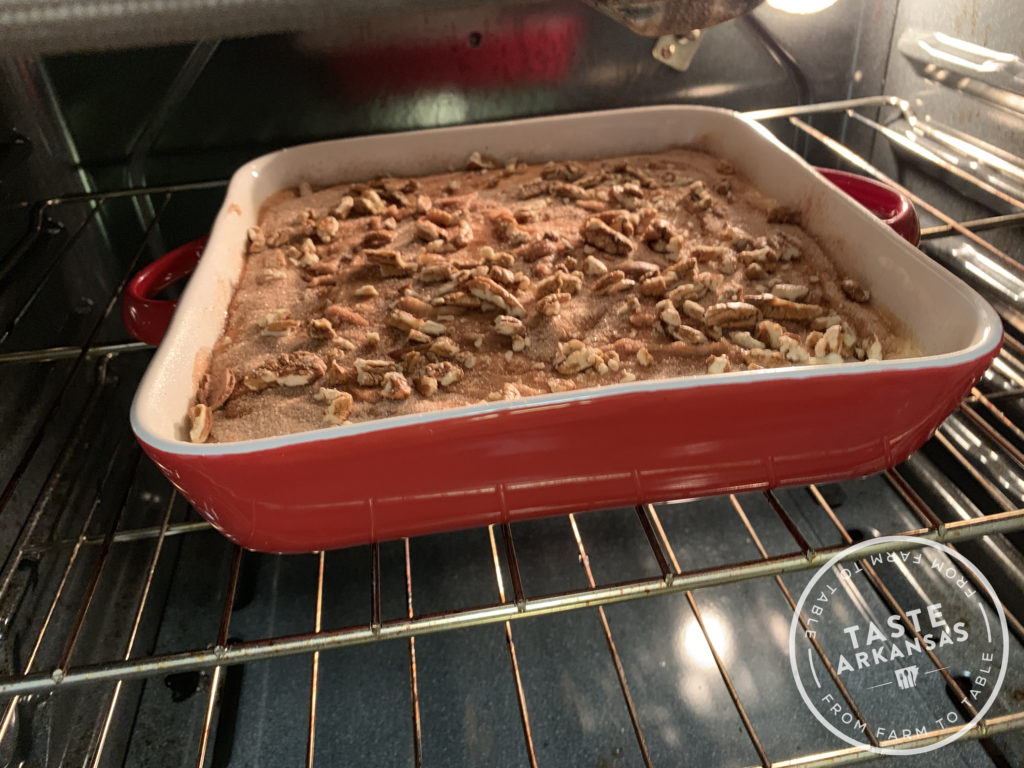 Preheat oven to 350 F. With a mixer, cream butter and sugar. Add eggs, sour cream and vanilla and mix thoroughly. Sift flour, baking soda and baking powder into the mixture and mix well. Pour half of the batter into a well greased ( I use Baker's Joy no-stick spray.) 8-inch square baking dish and the other half into a second greased 8-inch square baking dish. Mix the cinnamon and sugar together for the topping. Cover the top of each with the cinnamon-sugar topping along with chopped pecans or walnuts. Bake at 350 F for 1 hour. To determine if the cake is done baking, insert a toothpick into its center, making sure it comes out with no wet batter sticking to it when removed.
Text and photos by Gregg Patterson