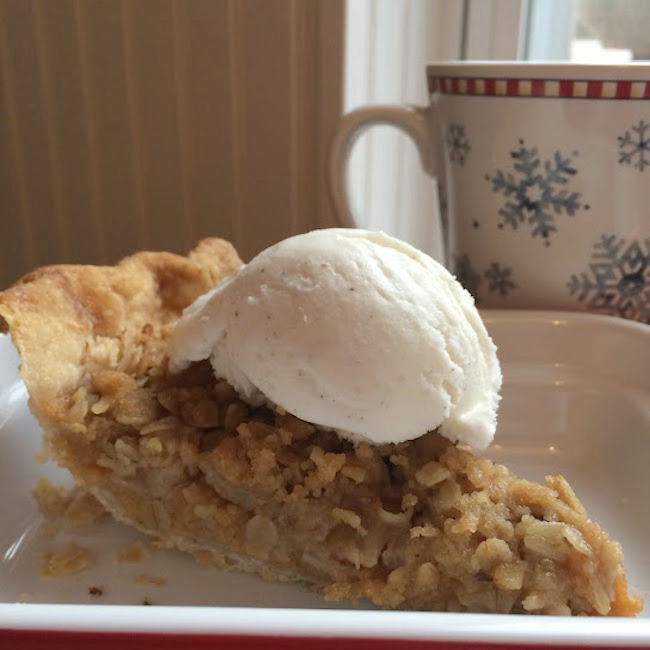 The recipe for this deep-dish sweet potato pie started out in a magazine. My mom made changes to the recipe, and after its inclusion in our good old church cookbook (circa 1990s), she changed the pie's topping.
That topping is what separates this pie from all other sweet potato pies. Oats and brown sugar and spices and rich nuts: a simple mix with the right amount of crunch to go with the soft sweet potato filling, a filling that requires a sturdy deep dish pie crust. When you make the topping, I suggest adding a bit more of all the ingredients, so you can spoon out a bit during the process to taste.
When I first tasted this pie 20 years ago, I couldn't keep my hands (or my fork) out of it. It was my introduction to sweet potatoes made perfect. I only make pies with my mom, because pie making and me need all the help we can get. Neither one of us knew then that one day I would call the South home, where a lot of deep-dish cooking happens. This pie is a rare and special treat, the eating and the making.
During the holiday season, mom and I introduced it to my family. The boys polished it off: sometimes for dessert, sometimes for breakfast, sometimes sneaking it when no one was looking.
Of course, you'll want to serve or eat a slice with your favorite pie companion. My pick is vanilla ice cream, served straight from the freezer next to a piece of pie served hot.
Mom's Deep Dish Sweet Potato Pie
INGREDIENTS
Pie filling
• 1¼ cup sugar
• 1 teaspoon cinnamon
• ½ teaspoon nutmeg
• 2 eggs
• 1 can evaporated milk
• 1 teaspoon vanilla
• 1½ cups cooked sweet potatoes, mashed
• 1 unbaked, deep dish pie crust
Topping
• ½ cup oats, quick cook or old fashioned
• 1/3 cup butter
• 1/3 cup all-purpose flour
• ½ cup packed brown sugar
• ¼ cup flaked coconut
• ½ cup walnuts or pecans, chopped
• ¼ teaspoon cinnamon
• ¼ teaspoon nutmeg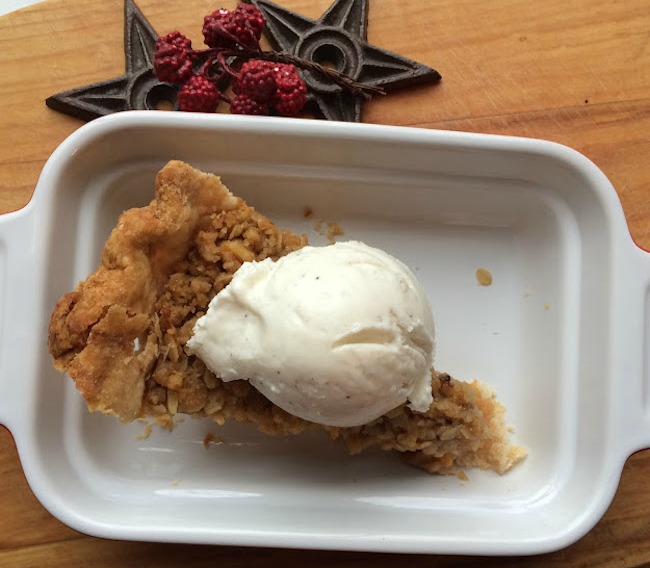 INSTRUCTIONS
1. In a mixing bowl, blend sugar and spices.
2. In a separate bowl, beat eggs. Add milk and vanilla.
3. Combine the egg and milk mixture with sugar mixture.
4. Stir in potatoes and beat the mixture until smooth.
5. Pour the mixture into the deep-dish pie shell.
6. Bake at 425 degrees F for 15 minutes. Reduce temperature to 350 degrees F and bake for an additional 30 minutes.
7. Combine topping ingredients.
8. Remove pie from oven and sprinkle with topping.
9. Bake 10 to 15 minutes or until topping is golden brown.
Store uneaten pie in the refrigerator.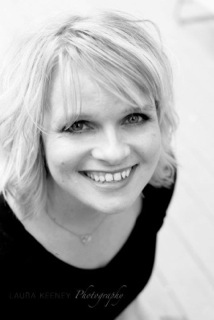 Arkansas Women Bloggers member Rhonda Franz is a freelance writer, licensed teacher, home operations specialist, and domestic chef. She combines her professional background and mommyhood experiences to write on family, parenting, cooking, and education. You can read more about her at captainmom.net andrhondafranz.com.