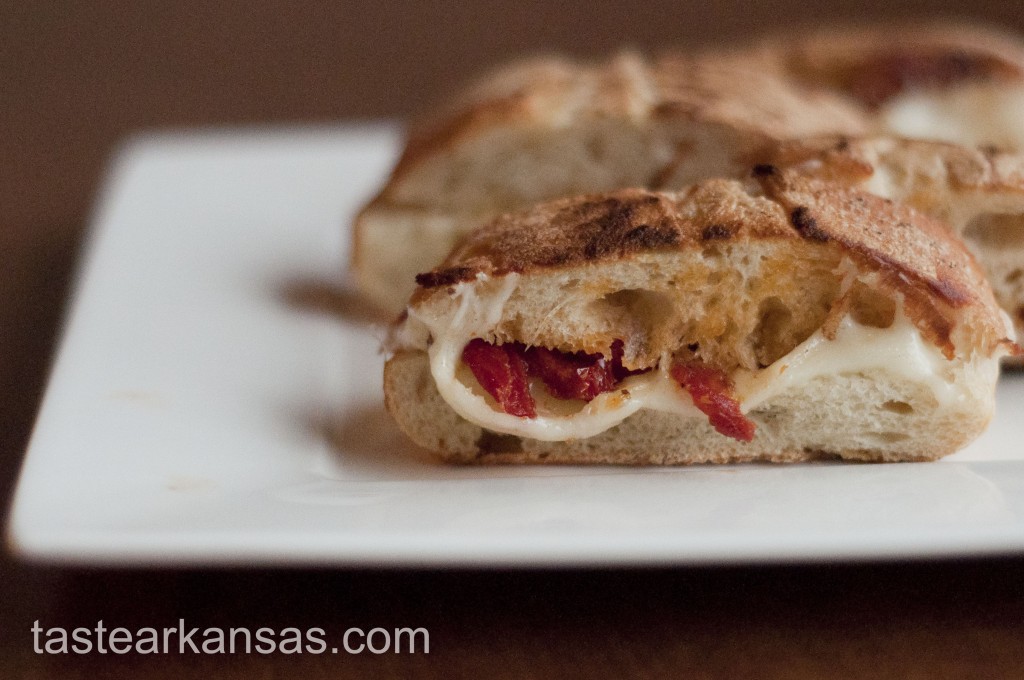 This week I'll be sharing two mini sandwiches perfect for Super Bowl party food. The first is a Mini Provolone and Sun-dried Tomato Grilled Cheese on Ciabatta. It's ridiculously easy to make.  I grabbed a bottle of julienned sun-dried tomatoes in oil to experiment with, and I'm glad I did. I've been missing out. I love adding these to sandwiches, wraps and salads. They add a level of flavor that's hard to beat. I left many of the amounts out of this recipe, because it's easy to change the amount of ingredients you use. I like a lot of cheese, so I might use more than someone who is more of a bread fan.
Did you know tomatoes are Arkansas' top vegetable crop?
Ingredients
1 loaf ciabatta baguette
Provolone cheese
Julienned sun-dried tomatoes in oil
Olive oil
Directions
Heat a skillet over medium heat. Meanwhile, Slice baguette into desired sandwich sizes then slice horizontally.
Add desired amount of cheese and tomatoes to bread. Then, drizzle a small amount of olive oil into heated pan. Sear sandwiches on each side until cheese begins to melt.
Serve immediately.