Milder onions for salads.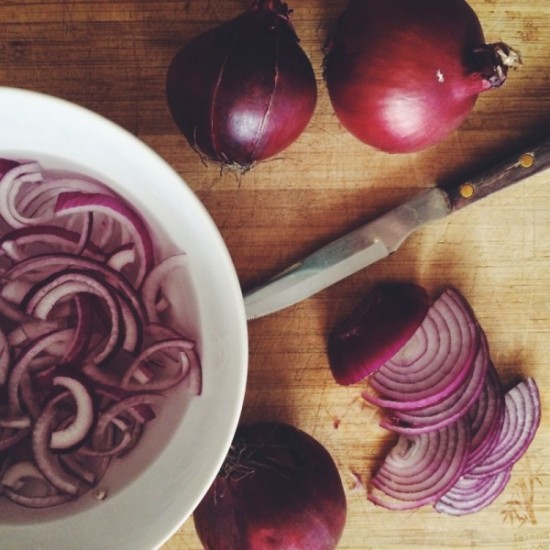 I love raw purple onions in a salad, but sometimes the flavor can be a little overpowering. If you soak your sliced onion in water with a little salt for half an hour, it knocks the edge off of them so you can enjoy them in your salad and not have to taste them (or smell them) all day long.

Alison Chino is an Arkansan who is writing about travel and food from Scotland these days. Her favorite salad with raw onions is Crunchy Church Picnic Salad.