by Mollie Dykes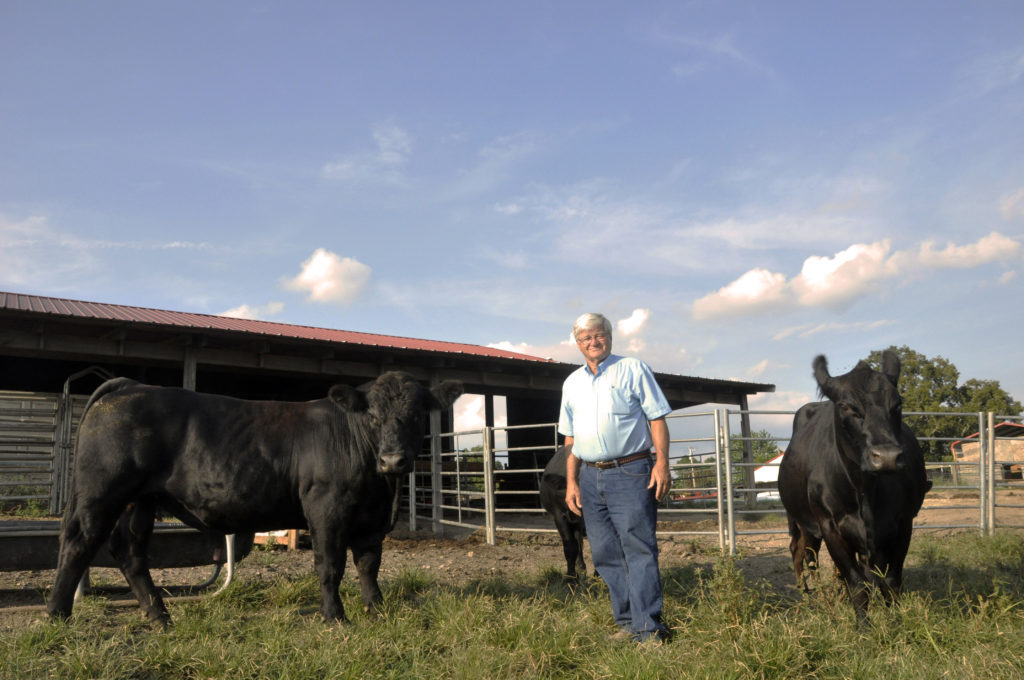 Agricultural education instructor. Extension agent. Cattle farmer. Farm Bureau board member. Melvin Daniel may be retired, but these are just a few of the hats he's worn throughout a career dedicated to agriculture. And he hasn't completely hung up those hats.
Daniel continues to stay involved with Lake Hamilton FFA and Garland County 4-H, coaching judging teams, mentoring students and giving guidance where needed. His children and grandchildren no longer show livestock, but Daniel's face is still a common sight at the Garland County Fair every evening where he offers a helping hand and cheers on the students.
"Mr. Daniel is always willing to help out with anything that needs to be done in our agriculture program.  He works with students on different judging contests, helps out with officer candidate interviews, is a member of our FFA Alumni and is always willing to give a word of encouragement to any of our students," Alex Dykes, agriculture teacher at Lake Hamilton, said.
Daniel's teaching career began at Glenwood where he taught for two years before starting his 33-year tenure at Lake Hamilton. During his time at Lake Hamilton, he helped produce the school's first State FFA Officer and first American FFA Degree recipient. He also had a number of state winning teams, particularly in agricultural mechanics where he had 13 state winning teams, and more than five state officers.
He also produced a number of ag teachers, including current Lake Hamilton ag teachers, Jason Braziel and Alex Dykes. Both say Daniel played a vital role in influencing their decision to teach.
"Mr. Daniel is a teacher who truly wanted his students to succeed in life.  He used raising pigs and working in the shop as a way to get students to help reach their potential," Braziel said. "He saw value in every student who took his classes.  Seeing that, it really helped me realize that I wanted to be in the same profession."
Daniel commented on how much the agriculture has changed since he started his career in the 1960s and how much it will continue to change. He encourages students entering the field to "have a broad knowledge, but specialize in something."
"The technology we use and will be using in the coming years. Climate variations that influence changes in our farming methods. Agriculture is ever-changing and you always have to be one step ahead of it ready for the changes," Daniel said.
Daniel's lifelong commitment to agriculture has earned him the Honorary American FFA Degree, the highest honor a non-FFA member can receive. He was presented with the award at the National FFA Convention last October in Louisville, Ky.
Ask anyone in Hot Springs about Melvin Daniel, and you'll immediately hear about how he influenced their life in one way or another. Daniel's undying passion and servant heart don't go unnoticed, and he's made it clear he doesn't plan to hang up any of those hats anytime soon.