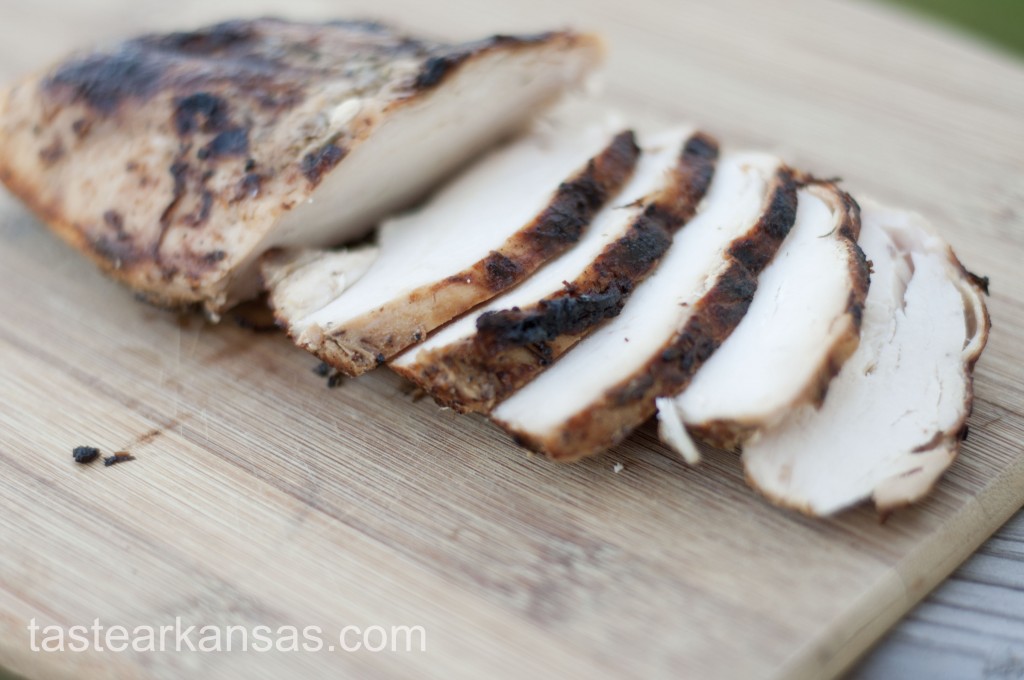 When I was a kid, I entered a 4-H chicken cooking contest and got first runner-up. I can't remember the exact marinade for that recipe, and I can't find the recipe anywhere. I do remember it was oil based and had orange juice. So, with that in mind, I made a new and improved version for this Marinated Grilled Chicken recipe. I've been cooking a lot of chicken lately, and this recipe is definitely going to make the weekly rotation. In fact, look out for a post later this week on how I use the leftovers from this recipe!
Did you know Arkansas is the second largest producer of broilers in the country? Broilers are the type of chickens raised for meat.
Ingredients
2 pounds boneless, skinless chicken breast
2/3 cup olive oil
1/3 cup orange juice
¼ cup balsamic vinegar
1 teaspoon pepper
1/2 teaspoon salt
1 tablespoon garlic, minced
½ cup chicken broth
Directions
Combine all ingredients except chicken breast. Whisk vigorously to combine. Place chicken breasts in a glass baking dish and cover with marinade. Turn chicken breasts to coat evenly and gently rub the marinade in. Cover and refrigerate for at least 3 hours.
Remove from the refrigerator and let sit at room temperature for 30 minutes. Meanwhile, preheat an outdoor grill for medium-high heat or prepare coals and lightly oil the grate.
Cook on prepared grill for 8-15 minutes per side. Before consuming chicken always make sure that the internal temperature reaches 165 degrees or is no longer pink and juices run clear.