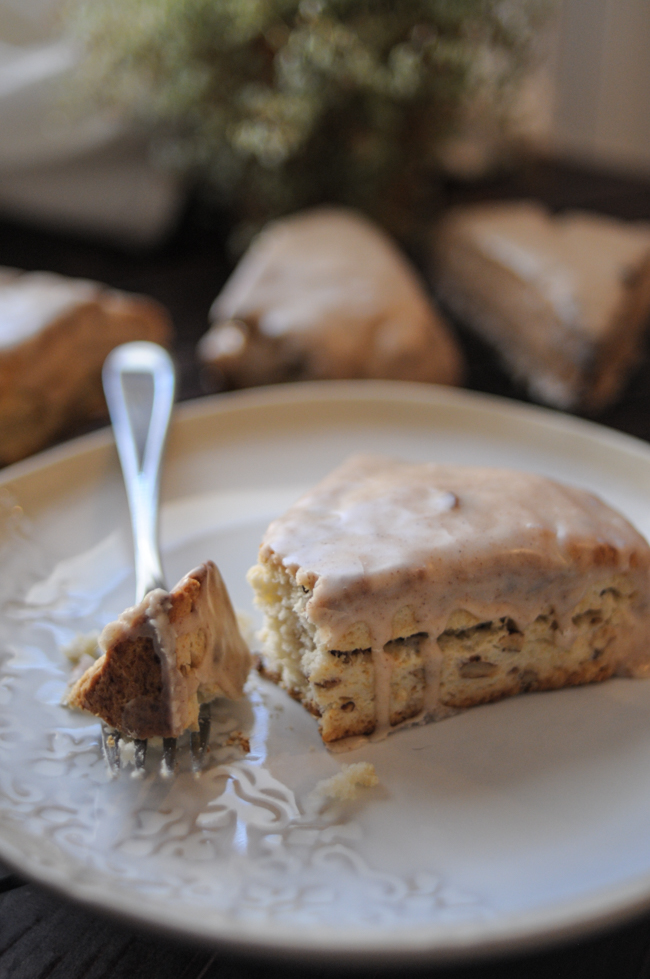 I love Christmas breakfast! Growing up, we always had a big, hearty breakfast on Christmas morning. It was a post-gift-giving tradition that always included some kind of delicious baked good.
Over time, I've become more and more fond of scones. They're buttery, light and dense at the same time; and capable of a numerous different and fabulous flavor combinations.
I'm a huge fan of fresh pecans. Look in your area for a local source, but if you can't find any, try River Valley Pecans http://www.shop.rivervalleypecans.com/. It has an online shop that offers Arkansas pecans. You'll want to make sure to lightly toast them before adding them to the scone dough. It amps up the flavor and helps keep the texture of the finished product consistent.
I like to let the glaze sit on the scone a bit to harden. These scones are great with a hot cup of coffee, tea or cocoa. Do what you wish. Just make sure to make these scones and share them with loved ones.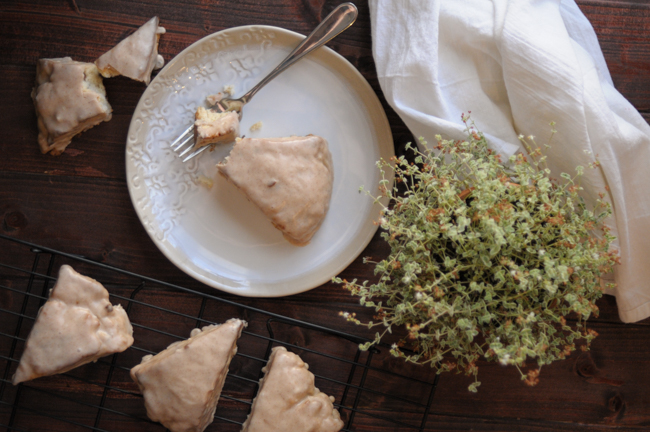 MAPLE PECAN SCONES WITH CINNAMON GLAZE
Makes 8 scones
Ingredients:
For the scones
• 2 cups all-purpose flour
• 1 tablespoon baking powder
• 1/2 teaspoon salt
• 1/2 teaspoon ground cinnamon
• 1 cup plus 1 tablespoon cold heavy cream
• 5 tablespoons cold unsalted butter, cut into cubes
• 1 teaspoon maple extract
• 1/2 cup toasted chopped pecans
• 1 tablespoon maple syrup
For the glaze:
• 1-1/2 cups powdered sugar
• 3 tablespoons plain Greek yogurt
• 2 teaspoons vanilla extract
• 2 teaspoons ground cinnamon
Directions:
1. Preheat oven to 450 F and line a baking sheet with parchment paper or a silicon baking mat.
2. Set aside.
3. In a large bowl whisk together the flour, baking powder, salt and ground cinnamon.
4. In a small bowl or measuring cup whisk together one cup of heavy cream and the maple extract. Set aside.
5. To the dry ingredients, add the cold butter and, using a pastry cutter or your fingers, cut the butter into the flour mixture until it resembles coarse cornmeal.
6. Stir in the toasted pecans.
7. Using a wooden spoon, stir in the heavy cream mixture just until a dough ball forms.
8. Turn the dough out onto a lightly floured counter and knead 6-8 times, just until a ball is formed.
9. Press into a 9-inch circle, then slice into 8 even triangles.
10. Place the triangles onto the prepared baking sheet.
11. In a small bowl stir together the tablespoon of cream and tablespoon of maple syrup.
12. Brush onto the scones as a wash.
13. Bake the scones at 450 F for 13-16 minutes until browned and golden on top.
14. Remove from the oven and allow to cool for about 20 minutes before glazing.
15. To make the glaze, whisk together the Greek yogurt, vanilla extract and cinnamon.
16. Whisk in the powdered sugar until a glaze is formed.
17. When the scones have cooled gently dip them into the glaze.
18. Serve immediately or allow to sit overnight for the glaze to harden.
Arkansas Women Blogger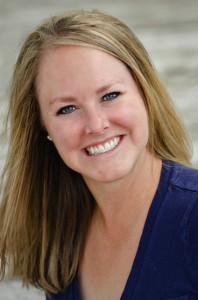 member Heather Disarro is a food-centric lifestyle blogger who is passionate about embracing the beauty that surrounds us in our everyday lives. She is a Texan living the expat life in central Arkansas with her husband, son and two massive dogs. Heather writes her blog, Heather's Dish, from an office filled with dust, dog fur, toys and plenty of love, grace and music. She revels in the opportunity to bring the love of cooking to the world as a way to love others well!