Cranberries are a great seasonal addition to holiday cooking. The festive color and flavor of dried cranberries will kick up your recipes this holiday season. Your guests will be amazed. Making dried cranberries is easier than you think. Don't be intimidated, just give it a try. Here's how.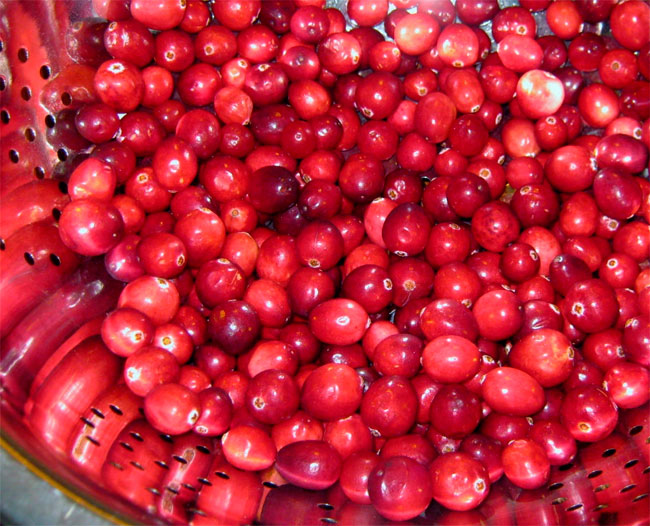 Ingredients
1 lb. fresh cranberries
1 cup sugar
Enough boiling water to cover cranberries
Dehydrator or baking sheet and oven
Parchment paper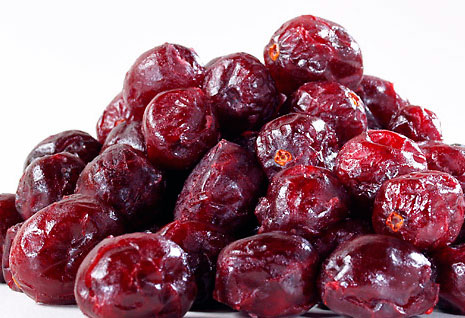 Instructions
Wash cranberries and drain.
Toss berries in heat-proof bowl with sugar.
Cover cranberries and sugar with boiling water.
Allow to soak 10 to 15 minutes or until the cranberries 'pop' (the outer skins will begin to split).
Drain through strainer, reserving liquid for later use.
Lay berries out on paper towels to remove excess moisture.
Split any cranberries that did not 'pop' with a knife tip or toothpick.
If using a dehydrator:
Line bottom tray with parchment paper to catch juices.
Lay cranberries loosely spaced on trays.
Set dehydrator to 150 degrees.
Dry for 7 to 8 hours or until berries are dry and leathery, yet pliable.
If using an oven:
Line baking sheets with parchment.
Lay cranberries loosely spaced on baking sheets.
Bake in 250-degree oven for up to 3 hours, stirring every hour.
Allow cranberries to cool completely after drying.
Store loosely in sealed container.
Use for holiday recipes and enjoy.
Use reserved cranberry juice for a festive Christmas punch.
Written by Arkansas Women Blogger member Mary Wood is a lifetime lover of words. She hails from the suburbs of Nimrod, Arkansas where she is co-owner and number one stacker of wood in her family's sawmill. She loves playing in the dirt and raising a zoo-load of animals on their family farm. Her passions include living life with her husband Steve, son Caleb and all-grown-up daughters Rebecca and Rachel and son-in-law Matt. Homeschooling, writing women's Bible studies, and renovating their home fill up the remainder of her time.