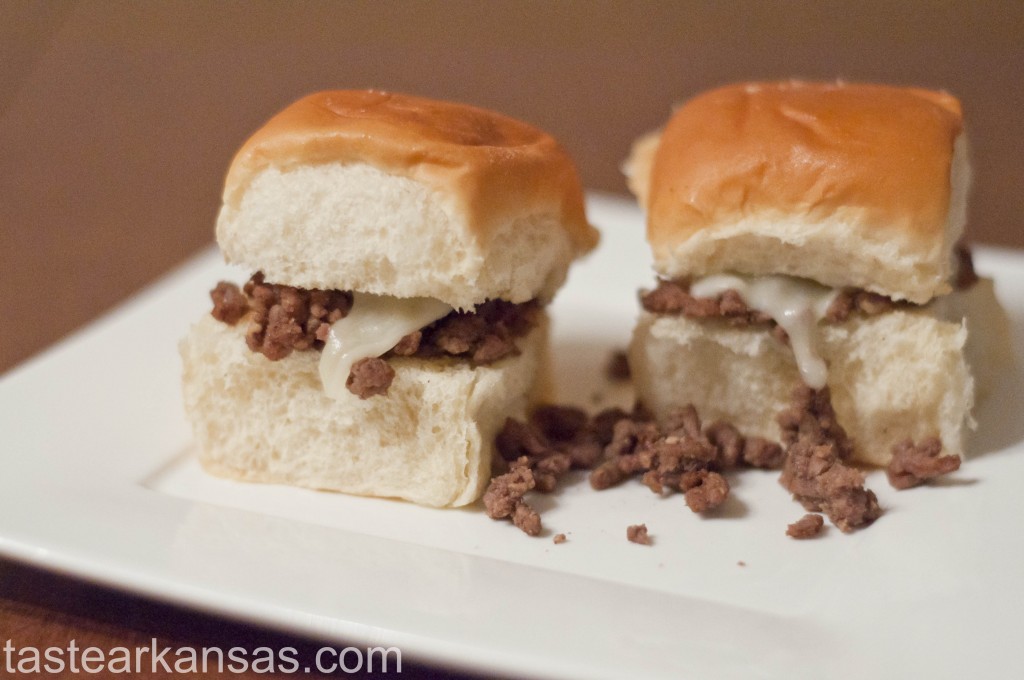 The next recipe I want to share is a good one. These Made Right Sliders are one of my favorites.  This is one of those straightforward, comfort-food dishes I love. It's so simple and almost like Sloppy Joes without the sloppy as my mom would say. My mom always made these with normal hamburger buns, which is equally delicious.
Did you know more than 28,000 farms raise cattle in Arkansas?
Ingredients
1 pound hamburger
½ medium white onion, minced
1 beef bouillon cube
¼ teaspoon garlic powder, or to taste
Salt and pepper to taste
¼ cup water
Hawaiian sweet rolls
Provolone cheese, optional
Directions
Sautee beef and onions until cooked over medium heat. Drain and add remaining ingredients.
Simmer for 30 minutes.
Fill sweet rolls with meat and serve immediately.