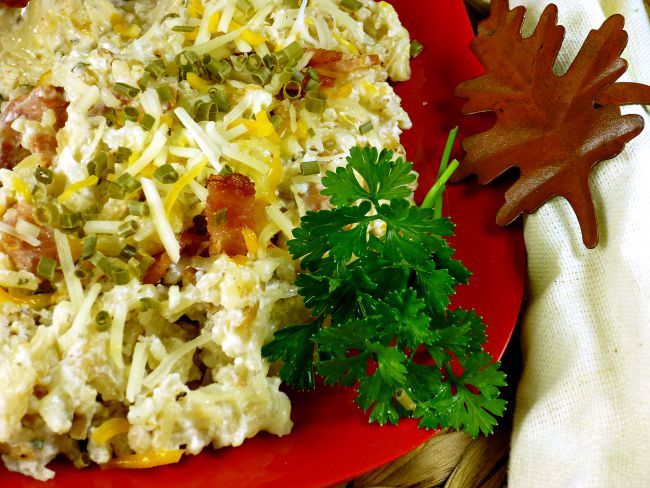 by Arkansas Women Bloggers member Mary Wood of Run of the Mill Mary
September is National Rice Month, and that's something to celebrate in Arkansas. We grow 50 percent of the rice produced in America and more than 25,000 Arkansans support their families with jobs in the rice industry.
Our rice farmers produce more rice using less water, land and energy than we did 20 years ago. With a commitment to sustainability and preserving natural resources, Arkansas rice farmers provide essential habitats for a vast array of wildlife species.
You could say our rice farmers have loaded up the benefits for our state through their hard work and dedication to excellence. So we've loaded up their fine product with this delicious rice recipe: Loaded Fried Rice.
Built on a foundation of the finest Arkansas rice, ingredients such as bacon and sour cream make this a wonderful side dish.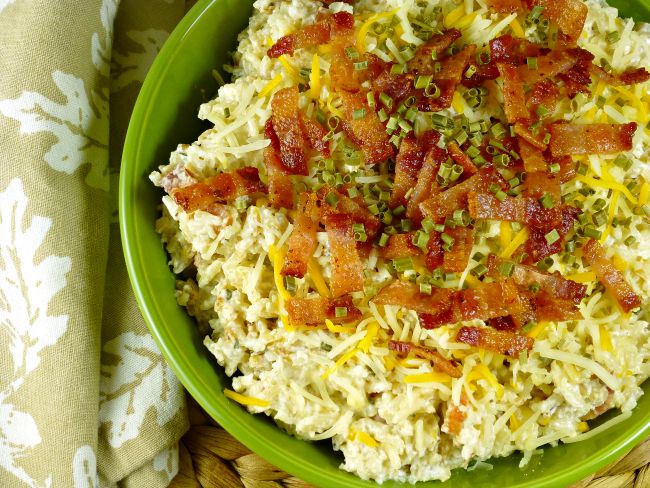 LOADED FRIED RICE
Prep Time: 30 minutes
Servings: 6
Ingredients:
• 2 tablespoons oil (I love to use rice bran oil)
• 1 cup Riceland Rice
• 2 cups chicken broth
• 1 teaspoon Greek Seasoning (I use Georgios Gold All-Purpose, of Arkansas.)
• ¾ cup sour cream
• ¾ cup grated cheddar cheese, divided
• 4 slices bacon, fried and crumbled, divided
• 3 tablespoons chopped chives, divided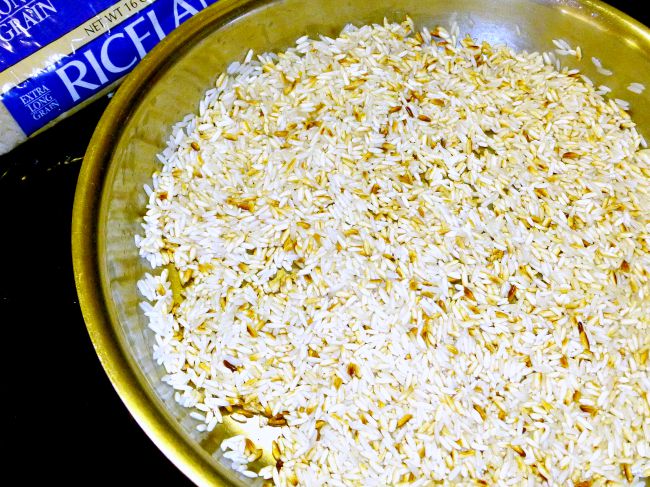 Instructions:
1. In a large skillet with lid, heat oil over medium-high heat.
2. Add rice and fry, stirring often, until lightly browned.
3. Stir in Greek seasoning.
4. Reduce heat and add chicken broth.
5. Place lid on pan and simmer rice for 15 minutes. Do not lift lid.
6. Remove from heat and let stand for 5 minutes.
7. Add sour cream, ½ cup cheese, ½ of the crumbled bacon and 2 tablespoons of chives to rice.
8. Move to serving bowl and top with remaining cheese, bacon and chives.
This would be an amazing side dish to Panko Baked Chicken Strips or Parmesan Crusted Pork Chops.