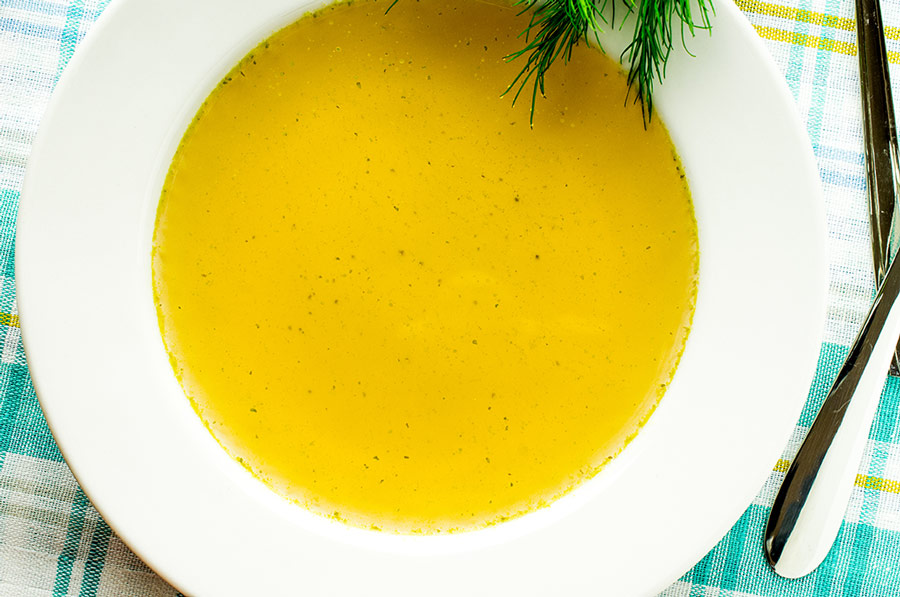 Making your own chicken stock is easy. Don't let anyone tell you otherwise. A homemade stock is like liquid gold at my house. It makes the food tastier, reduces food waste and it freezes well. Although store bought is convenient, a homemade broth has more flavor. Trust me on this.
Before we get started, though, let me make something clear — chicken stock is different from chicken broth. Both are made from chicken, but a stock is made from the bones, which gives it a richer taste. Broth, on the other hand, is made more out of meat.
Making a stock is as simple as simmering a chicken carcass along with some vegetables, herbs and spices. Don't throw out those celery or carrot ends. Toss them into the freezer until the next time you make stock. I always seem to have leftovers when I buy fresh herbs and instead of throwing them out, I now save them for the next time I make stock. It only requires about five minutes of effort to throw everything into the pot, so there's no excuse not to make your own.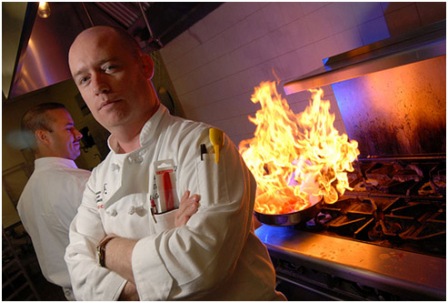 Chef Robert Hall of the Winthrop Rockefeller Institute shared his stock recipe with me. If you have not attended one of his cooking classes, you're missing out. Not only is he an amazing chef, full of knowledge and producing amazing food, he gets to cook and teach on Petit Jean Mountain surrounded by amazing beauty and the Arkansas Rockefeller history. You can find more about Chef Hall's classes by visiting their website.
CHICKEN STOCK
Ingredients
4 pounds chicken carcasses, including necks and backs
1 large onion, quartered
4 carrots, peeled and cut in 1/2
4 ribs celery, cut in 1/2
1 leek, white part only, cut in 1/2 lengthwise
10 sprigs fresh thyme
10 sprigs fresh parsley with stems
2 bay leaves
8-10 peppercorns
2 whole cloves garlic, peeled
2 gallons cold water
Directions
1. Place chicken, vegetables and herbs and spices in 12-quart stockpot. Set opened steamer basket directly on ingredients in pot and pour over water.
2. Cook on high heat until you begin to see bubbles break through the surface of the liquid. Turn heat down to medium-low so stock maintains low, gentle simmer.
3. Skim the scum from the stock with a spoon or fine mesh strainer every 10-15 minutes for the first hour of cooking and twice each hour for the next 2 hours. Add hot water as needed to keep bones and vegetables submerged. Simmer uncovered for 6-8 hours.
4. Strain stock through a fine mesh strainer into another large stockpot or heatproof container discarding the solids.
5. Cool immediately in large cooler of ice or a sink full of ice water to below 40 degrees.
6. Place in refrigerator overnight.
7. Remove solidified fat from surface of liquid and store in container with lid in refrigerator for 2-3 days or in freezer for up to 3 months.
8. Prior to use, bring to boil for 2 minutes. Use as a base for soups and sauces.