After all of the running around this Christmas, I'm ready for a cozy meal on the couch. I'm going to be honest with you. I modified this recipe from the back of a seasoning packet. I put my own spin on it, but it's no family secret. However, this chili came together in about 20 minutes and was the perfect steamy accompaniment to a cozy throw blanket. I used ground turkey instead of beef and plain Greek yogurt instead of sour cream to make this chili a little healthier. I'll definitely be making it again.
Did you know with almost 7 billion people there are only 1.7 acres of agricultural land in the world per person?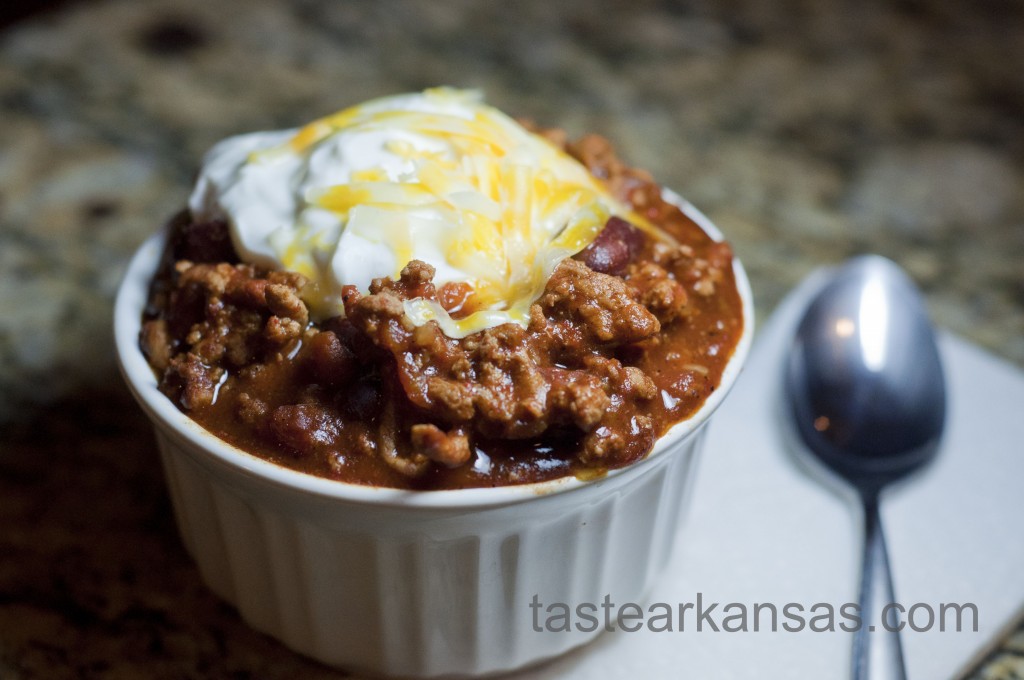 Ingredients
1 pound ground turkey or beef
1 packet chili seasoning
1 (8-ounce can) tomato sauce, roasted garlic flavor
1 (10-ounce can) diced tomatoes with green chilies, undrained
1 (16-ounce can) kidney beans, drained
Shredded cheese
Plain Greek yogurt or sour cream
Instructions
Brown meat in a large skillet on medium-high heat and drain fat. Stir in seasoning mix, tomatoes, tomato sauce and beans. Bring to a boil. Cover. Reduce heat and simmer for 10 to 12 minutes. Stir occasionally. Serve with shredded cheese and plain Greek yogurt.