Creamy, peppery chicken salad on a light buttery croissant is a key to happiness in my opinion. However, I've been watching what I eat with a trip to the beach coming soon. So, I thought chicken salad was out of the question. A friend recommended this recipe for a lighter version of chicken salad, and I couldn't wait to try it. This recipe has four servings and only 176 calories per serving! I didn't have any croissants on hand, but I did have more of the bagel thins from this recipe last week. My sandwich was a total of 286 calories. But don't worry. I plan on picking up some croissants tomorrow.
Did you know chickens are fed high-protein grains like corn and soy?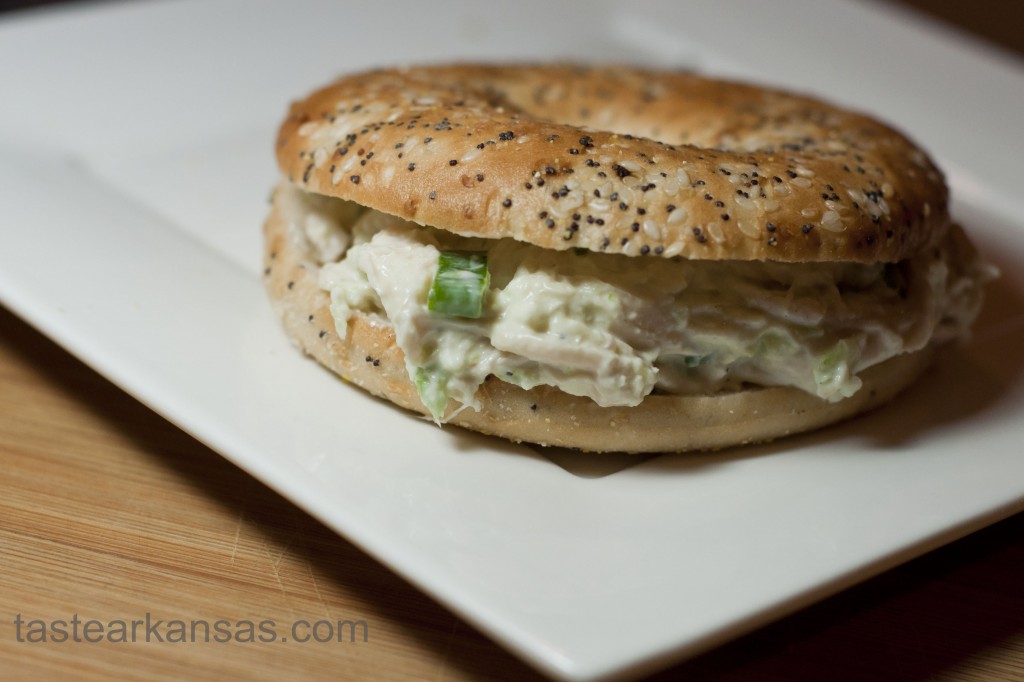 Ingredients
½ pound chicken breasts, boiled and shredded
3 celery stalks, minced
3 green onions, chopped
¼ cup olive oil mayonnaise
1/3 cup fat-free, plain Greek yogurt
Salt and pepper, to taste
Directions
Combine ingredients in a medium-sized bowl. Add salt and pepper to taste. Chill for at least 30 minutes before serving.