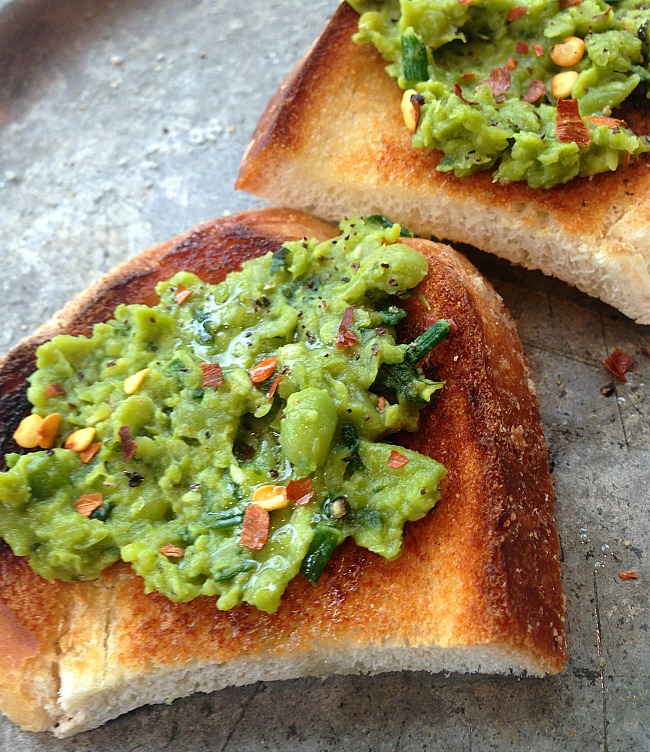 When spring fever hits and warm weather arrives, we Arkansans love to dine outside. Anywhere away from mosquitoes will do — poolside, lakeside, on the screened back porch. Our food lightens up, too, as we enjoy homegrown goodness from the garden.
Green peas remind me of spring. A bowl of fresh peas makes an easy, versatile side dish that pairs well with pasta, poultry, pork and seafood. Plus, peas are one of the healthiest of leguminous vegetables. They are low in calories and high in antioxidants, folic acid and a variety of essential vitamins.
Lemony sweet pea bruschetta provides a fresh, tasty twist on traditional bruschetta. Ingredients include fresh herbs from your garden and local Rice Bran Oil produced by Riceland in Stuttgart. Rice Bran Oil, made from rice grown in Arkansas and Missouri, is a superior, all-purpose cooking oil. It's trans fat free, cholesterol free, naturally gluten-free and contains vitamins and antioxidants. How great is that?
Lemony sweet pea bruschetta tastes like spring on toast. Serve this light dish with soup and salad or as a flavorful appetizer.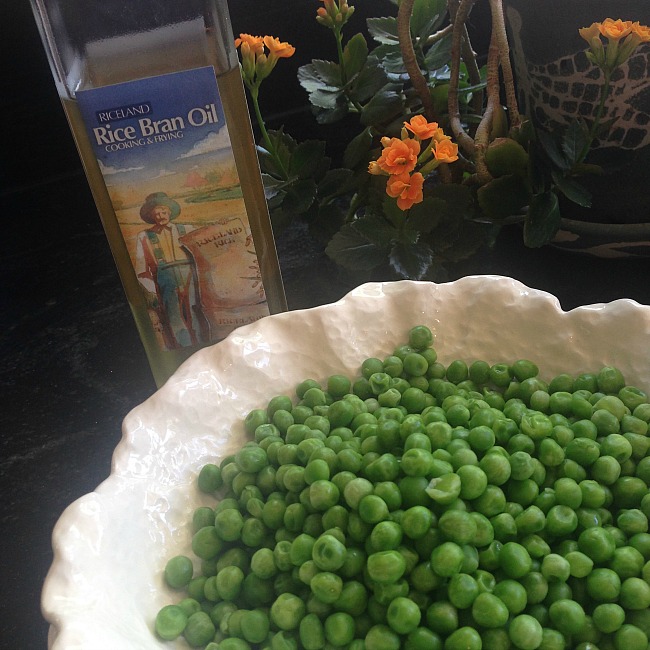 Lemony Sweet Pea Bruschetta
Prep Time: 20 minutes
Cook Time: 10 minutes
Servings: 6
Ingredients
1 clove garlic, rough chopped
¼ cup fresh cilantro, chopped
3 tablespoons rice bran oil (plus additional for toasting/serving)
Sea salt
½ cup water
2 cups peas (fresh or frozen)
2 tablespoons chopped fresh chives
Zest from ½ medium lemon
1 tablespoon freshly squeezed lemon juice
¼ teaspoon crushed red pepper flakes
Freshly ground black pepper
12 slices of sourdough bread
Instructions
On the stovetop, heat water, garlic, cilantro, 1 tablespoon rice bran oil, and salt in a medium pan. Add peas and cook until tender — approximately 6 minutes for fresh peas and 2 minutes for frozen. Drain, reserving cooking liquid.
Transfer pea mixture to a food processor. Pulse to form a thick, lumpy paste.
Spoon into a medium-sized mixing bowl. Add chives, lemon zest, lemon juice and 3 tablespoons of oil. Stir until spreadable. If additional liquid is needed, add small amounts of the reserved cooking liquid or additional lemon juice until desired consistency is reached. Set aside.
Brush sourdough with a small amount of oil. Broil until browned. This is a quick thing. Keep an eye on the bread.
Spread warm sourdough with pea mixture. Sprinkle with crushed red pepper flakes, additional lemon juice (if desired), black pepper and a drizzle of rice bran oil.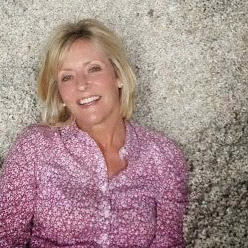 Arkansas Women Bloggers member Talya Tate Boerner is a delta girl who grew up making mudpies on her family's cotton farm in Northeast Arkansas. After thirty years in Texas, she has returned to the state she loves, settling in Northwest Arkansas. Talya draws inspiration from nature and appreciates the history behind food, family, places and objects. She blogs at Grace, Grits and Gardening and has been published in Arkansas Review, Front Porch and several on-line publications. Talya believes most any dish can be improved with a side of collard greens.