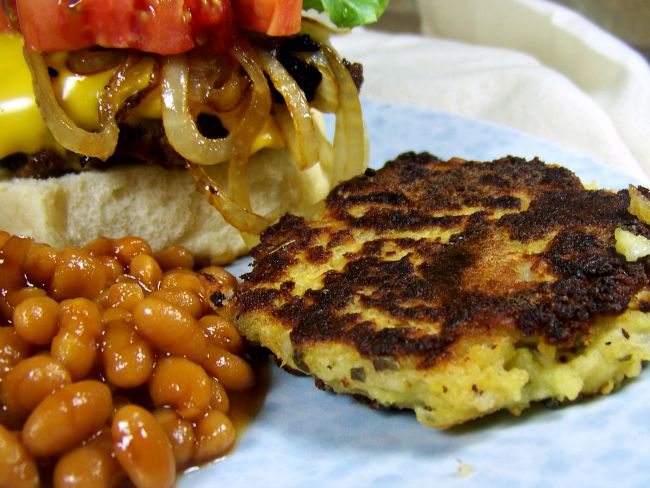 by Arkansas Women Bloggers member Mary Wood of Run of the Mill Mary
Farmers were 'green' long before it was trendy. They understand the wisdom of being good stewards of the land. Recycling is a generations-old way of life on most Arkansas farms. Reusing and repurposing is standard operating procedure. 'Wasteful' is not in their vocabulary.
My grandmother, Joyce McNeal, was a farmer's wife and teacher. Living through The Depression and two World Wars, she hated waste. She knew how to stretch food to feed a hungry table of five strapping sons who also grew up to be farmers. That ability to stretch food passed through the generations. One of my favorite ways of stretching food is 'repurposing' leftovers. I love to take leftovers and reuse them to create a new dish. One of my repurposed dishes is Leftover Potatoes and Gravy Pancakes. It has a unique creamy flavor that is just down-home good. Next time you prepare potatoes and gravy, make a bit extra for 'leftovers' and give these a try.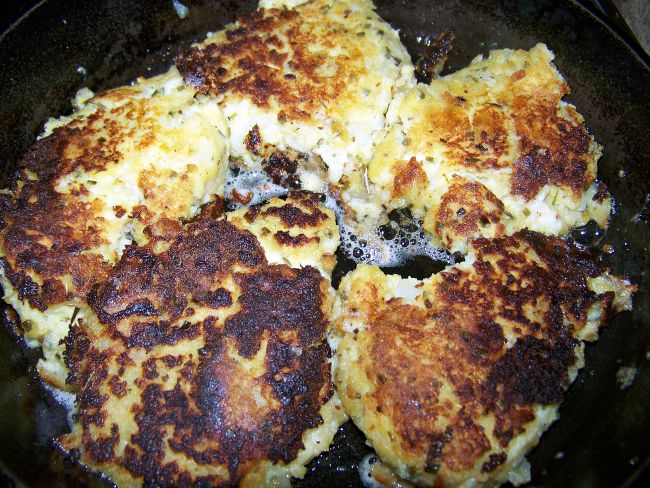 LEFTOVER POTATOES AND GRAVY PANCAKES
Prep Time: 20 minutes
Servings: 6
Ingredients:
2 cups cold mashed potatoes
1 cup cold gravy
1 egg
½ cup bread crumbs
¼ cup chopped chives
Salt and pepper to taste
2 tablespoons oil or bacon grease
Instructions:
1. In a mixing bowl, combine potatoes, gravy, egg, bread crumbs, chives, and salt and pepper.
2. In a large skillet, heat oil or grease over medium-high heat until sizzling hot.
3. Drop potato mix by ½ cup dollops into hot grease.
4. Fry until lightly browned and turn.
5. Flatten pancakes slightly by pressing down with spatula.
6. Reduce heat to medium and fry until both sides are golden brown and crispy.
7. Remove from grease and drain on paper towels.
Serve with Stuffed Cheeseburgers or Oven Baked Cheeseburger Sliders