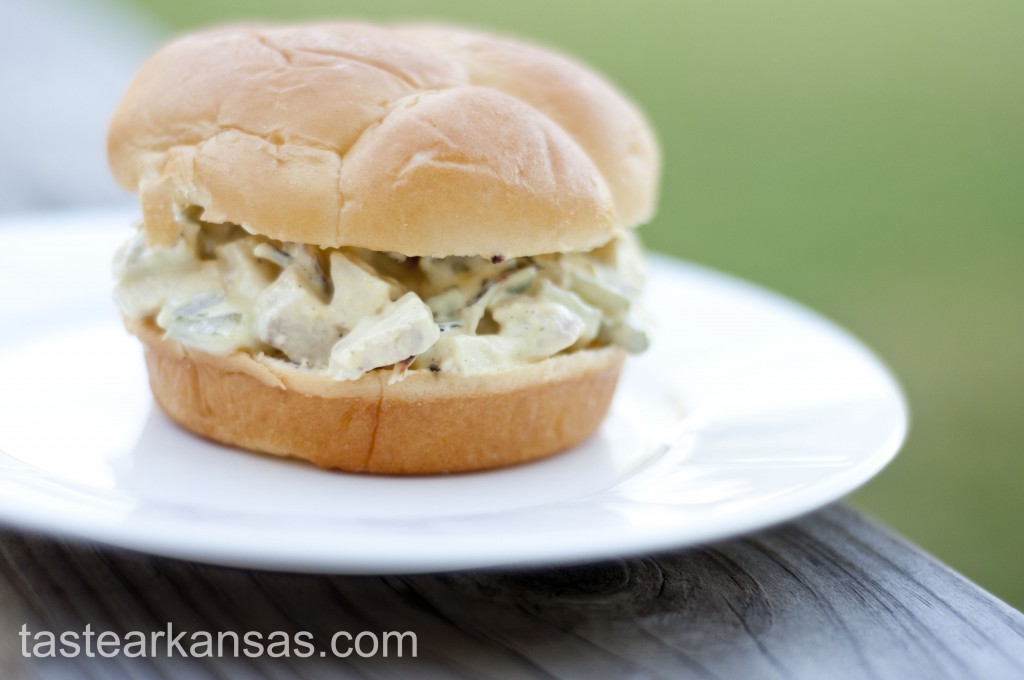 The other day I shared this recipe for Marinated Grilled Chicken. Well, I had a leftover chicken breast from that recipe and decided to re-purpose it into this Leftover Chicken Salad recipe. If you're like me, you don't eat a lot of leftovers. I'm all about food and in most cases, I want something fresh and new every night. However, I'm against wasting food, so I try to make new recipes with my leftovers or cook just enough food for one meal. This leftover recipe is a keeper. You could also use this Light Chicken Salad recipe I shared a few months ago.
Did you know that Tyson Foods Inc.'s headquarters is in Springdale, Arkansas?
Ingredients
1 prepared chicken breast, cubed
¼ cup mayonnaise
1 tablespoon mustard
¼ teaspoon mustard
¼ teaspoon pepper
½ teaspoon salt
1 tablespoon dill pickles, minced
Directions
Combine all ingredients. Chill for 30 minutes. Serve on a Kings' Hawaiian Original Sweet Hamburger Bun. This should make enough for two large sandwiches.