SMOTHERED COUNTRY GREEN BEANS
By Gregg Patterson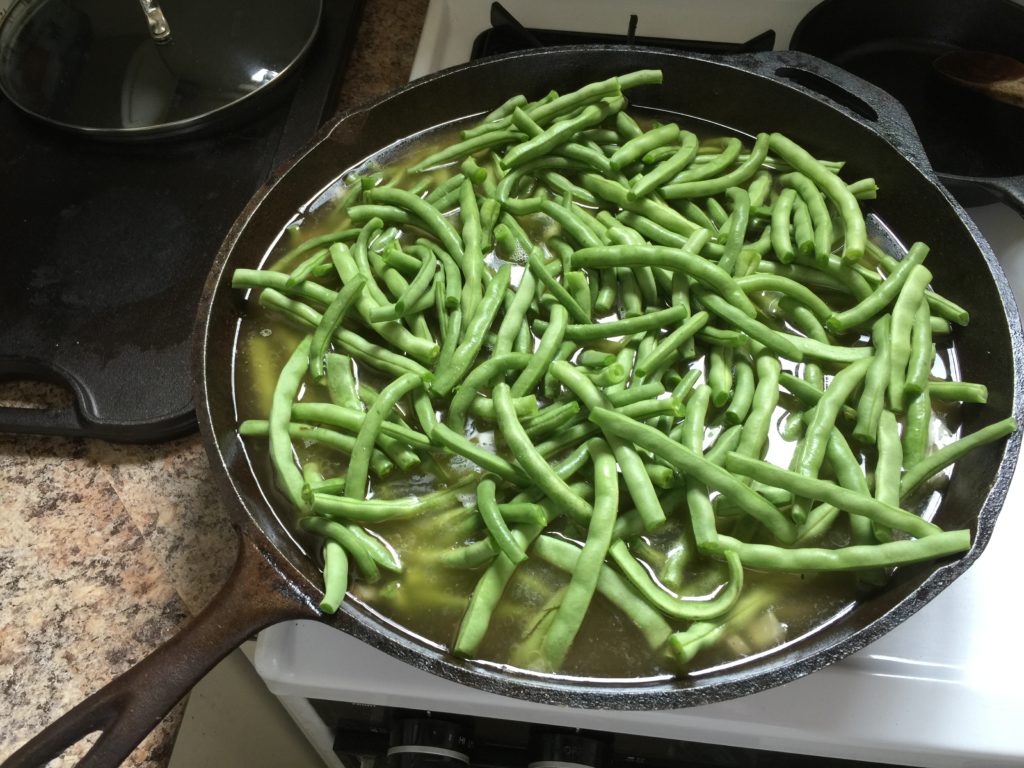 I know. I know. Several generations of y'all have come to love that canned green bean/cream of mushroom soup casserole sprinkled with crunchy fried onions. It's darn near a holiday meal must-have. I'll admit. It's good. However, there is something so much better… fresh country fried green beans. So flavorful. So good. So here goes.
Ingredients
½ cup bacon fat (Do NOT substitute!)
2 cups thinly sliced sweet onions or shallots
3 pounds rinsed fresh green beans, tips and strings removed, cut into 1-1/2 inch pieces
1 quart chicken stock
Coarse salt and fresh-ground black pepper to taste
Directions
Heat bacon fat until shimmery over a medium heat in a No. 12 iron skillet. Add onions or shallots, stirring to coat with bacon fat. Sprinkle with salt and cook 8 to 10 minutes until almost translucent. Add fresh green beans and chicken stock, making sure stock covers the beans. Add additional stock to cover if necessary. Bring to a boil and reduce heat to a simmer. Cook uncovered until the stock is almost gone, about 2 hours. Pepper to taste and enjoy.