Some backyard gardeners in Arkansas grow potatoes, but most of us buy them in the grocery store. I remember visiting a potato farm in Idaho as we headed west for a week-long fishing trip and being amazed at the long quonset huts full of spuds. The farmer gave us a 20-lb. burlap sack of the sweet, earthly delights They were the best potatoes ever.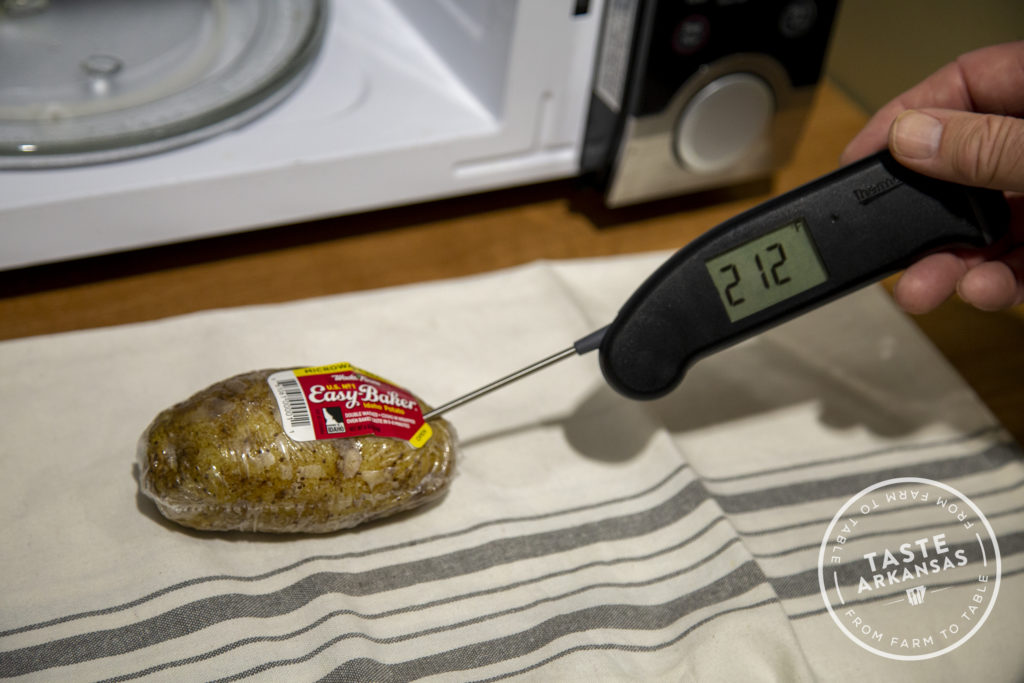 A baked potato makes for an easy, versatile meal. So much can be added to it: chili, cheese, salsa, sour cream, butter, chives, bacon, whatever. But how do you bake the perfect potato? Our friends at Cooks Illustrated Cooks Illustrated know exactly what it takes. They have cooks continually working in their kitchens, figuring stuff like this out. If you don't already have a subscription to their magazine and website, you should. They're the "inside baseball" geeks of the cooking world.
So what makes the perfect baked potato? Whether it's heated in a microwave, baked in the oven or in a bed of campfire coals, it's an internal temperature of 205 degrees. That's the perfect baked potato. You can easily check with an instant-read probe thermometer. Fluffy goodness through and through. Try it.
Text by Gregg Patterson. Photos by Ashley Wallace.