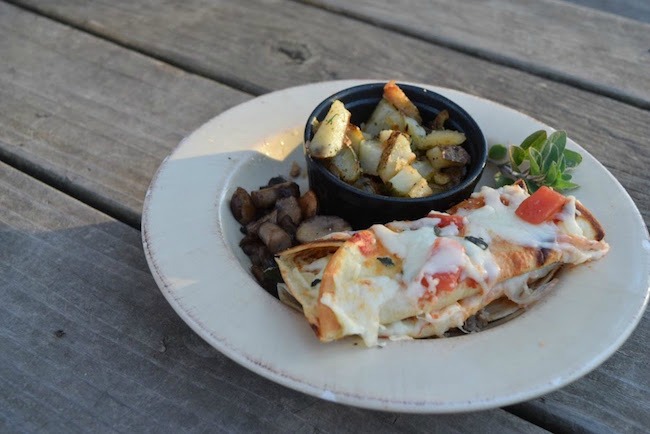 The inspiration for these enchiladas come from one of the many old cookbooks I had access to as a child in my mom's kitchen. The page with its recipe became worn and splattered after the main ingredient, a generous tomato filling, piqued my interest and suited my tastes. I experimented with variations and found that partnering tomato with fresh oregano gave these enchiladas a whole new central flavor.
Oregano is a herb with a slightly smoky flavor that tastes delicious in soups and with a variety of meat and Mexican dishes. It is also a low-maintenance herb to grow. My oregano grows in a mix of soil and compost and shoots up tall from early spring through fall as a beautiful corner border in a small raised garden. After mild Arkansas winters, fresh oregano might even be ready for picking in March. I cut away dead sprigs and get new growth every spring. Oregano withstands partial shade, spreads easily and is fairly tolerant to lack of regular watering until the weather gets hot.
Other than oregano, these enchiladas need little seasoning. The rest of the flavor comes from tomatoes and the cooking process, including sautéing onions and garlic to add the right amount of sweetness to this traditional favorite. We serve and eat these enchiladas with a side of mushrooms, sausage, home fries or rice. The children help with this recipe by fetching oregano sprigs from the garden and assembling the ingredients before putting it in the oven. Perhaps someday, they'll come up with a variation of their own.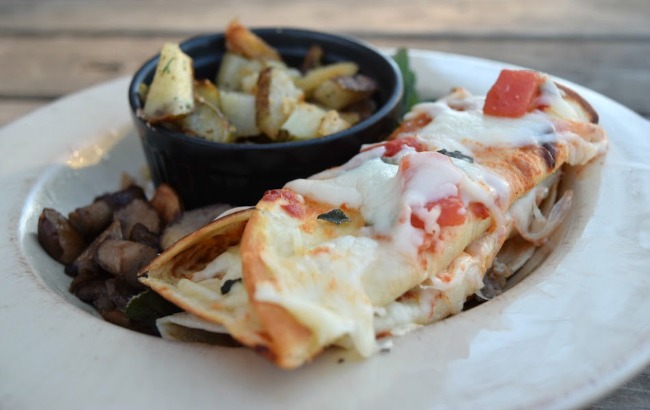 OREGANO-INFUSED TOMATO ENCHILADAS
INGREDIENTS
20-25 flour tortillas
oil for sautéing
2 tablespoons oil
½ cup raw onion, diced
2 cloves garlic, minced
about ¼ cup fresh oregano, leaves roughly chopped or torn to pieces
12 ounces tomato paste
1½ to 2 cups tomato puree or fire-roasted diced tomatoes
¼ cup chicken or beef broth
salt and pepper to taste
3 to 4 cups mozzarella cheese, shredded
INSTRUCTIONS
OREGANO TOMATO FILLING
In a small saucepan, heat oil on a medium setting. Add onions and garlic and cook until at least translucent.
Add tomatoes, tomato paste, oil and oregano and heat thoroughly while mixing.
Add broth. Allow mixture to simmer for a few minutes on a low setting. Add salt and pepper.
Remove from heat and cover.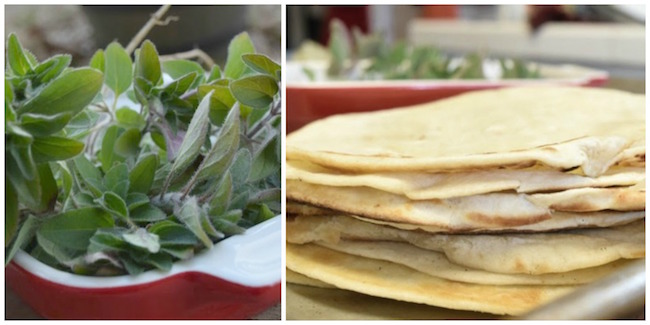 TORTILLAS
Lightly frying tortillas before assembling upgrades the taste and texture of enchiladas. Take care not to fry too long. The end result should be a warm, soft tortilla. It might lift and bubble a bit during the heating process, and it's OK if the tortillas have brown or golden spots before removing from the skillet. Some of the tortillas will crisp while in the oven.
Add about 1 tablespoon oil to an iron skillet over medium heat.
When oil is hot, add two to three tortillas to the skillet and cook until tortillas are hot, but still soft, about 30 seconds on each side. Wrap tortillas in a tea towel or place in a tortilla warmer as you continue with the rest.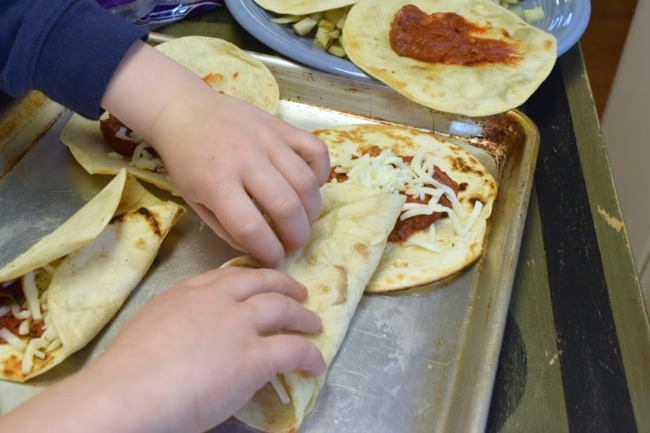 ASSEMBLING & COOKING THE ENCHILADAS
Lay out the tortillas in a single layer on a baking sheet. Add about 2 heaping spoonfuls (about 1/8 cup) of tomato filling in the center of each tortilla. Add about an 1/8 cup cheese on top of the filling. Sprinkle oregano over the top.
Fold each side of the tortilla toward the center so the sides overlap. Transfer to a lightly greased 13" x 9" baking dish.
Sprinkle some remaining shredded cheese and oregano pieces or leaves over the top of all the enchiladas.
Bake in the oven on 350 degrees F for 15 to 20 minutes, until cheese is melted and bubbling.
Arkansas Women Bloggers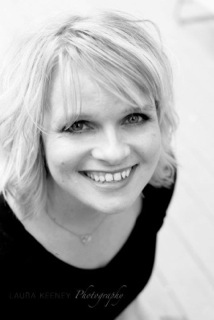 member Rhonda Franz is a freelance writer, licensed teacher, home operations specialist, and domestic chef. She combines her professional background and mommyhood experiences to write on family, parenting, cooking, and education. You can read more about her atcaptainmom.netandrhondafranz.com.