With summer cookouts and parties are in full swing, Arkansans start looking for recipes for the grill or smoker. And with Arkansas producing more than 1.8 million hogs annually, pork is the perfect centerpiece for a meal.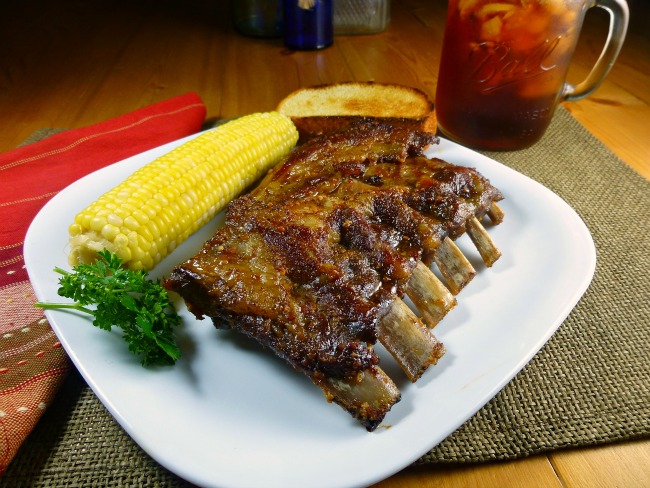 If you want a recipe to tempt your taste buds and feed your need for pork, this is it. It requires planning ahead a day or so, but trust me, it's worth it. I tried a new method – brining – for these ribs. I'll never do ribs the same old way again. These ribs are super juicy, and the flavor is spectacular.
The next step was a rub with just a kick of chipotle chili powder, thus the "Kickin' Pork Spareribs" name. I cooked these slow and easy in the smoker, but you can also grill them. Pick up a rack of ribs today.
KICKIN' PORK SPARERIBS
Prep Time:
Brine: Overnight
Dry Rub: 4 hours
Smoke: 3½ to 4 hours
Rest: 15 minutes
Servings: Approximately 1 pound of spareribs per person
Ingredients:
1 pound of pork spareribs per person
Brine:
1/2 gallon liquid (I used half water and half chicken broth)
½ cup salt
2 tablespoons minced garlic
This will brine one side of spareribs. Increase according to the number of ribs you are preparing.
Rub:
½ cup brown sugar
½ tablespoon salt
½ tablespoon chipotle chili powder
½ tablespoon ground mustard
½ tablespoon paprika
½ tablespoon onion powder
½ tablespoon minced garlic
½ teaspoon black pepper
This is enough to cover 1 side of ribs.
Oak, pecan or hickory chips for smoking.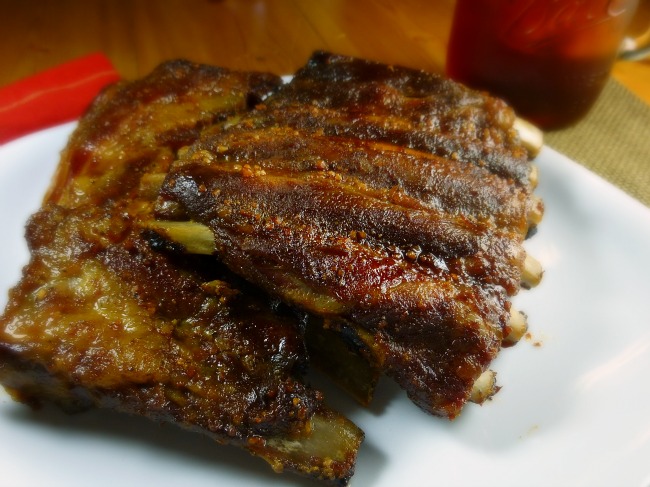 Instructions
1. Place ribs in a large container and cover. Make sure the container is large enough to submerge ribs in brine.
2. In a large mixing bowl, whisk together water, chicken broth, salt and minced garlic until salt is dissolved to form brine.
3. Pour brine over ribs until submerged. (Make more brine if necessary to completely cover ribs). Cover container and refrigerate overnight.
4. Remove ribs from brine and pat dry.
5. In a medium mixing bowl, combine brown sugar, salt, chipotle chili powder, ground mustard, paprika, onion powder, minced garlic and black pepper.
6. Apply by rubbing into the surface of the ribs on both sides. Cover both sides well with the rub.
7. Wrap rubbed ribs in plastic wrap and refrigerate for 4 hours.
8. Remove ribs from plastic and smoke for 3½ to 4 hours at 250 degrees F according to your smoker's instructions.
9. When ribs are done, the meat should be pulling off the bone and darkened on the outside.
10. Remove ribs from smoker and immediately wrap in foil. Wrap foil in a towel and let ribs rest for 15 minutes.
11. Unwrap, serve and enjoy!