by Debbie Arnold of Dining with Debbie
I love the convenience of harvesting herbs from the garden and have experimented with a number of ways to prolong the life of those freshly cut treasures. Do you have trouble keeping your fresh-cut or store bought herbs fresh and vibrant after only a few days?  Are you guilty of just tossing them in the vegetable keeper and then throwing them away when they go all and limp lifeless?  I can show you how to stop that and salvage those herbs like parsley, cilantro, thyme rosemary, chives, sage, dill, oregano and basil so that they stay fresh and useable for weeks.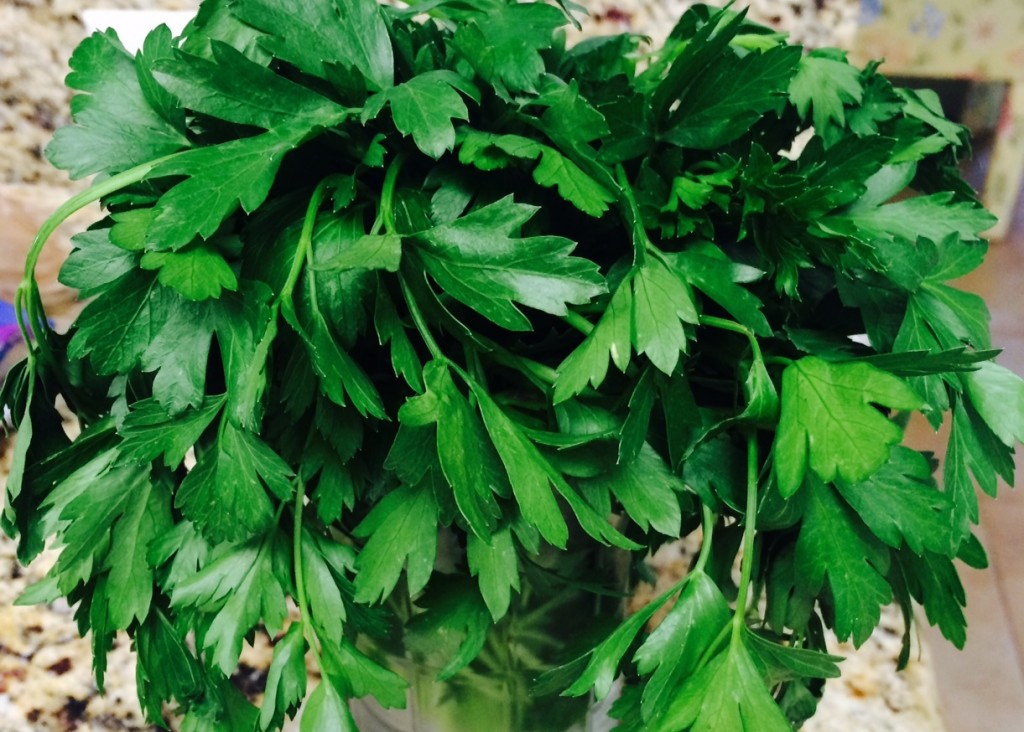 And I do mean weeks. Would you believe that this bunch of flat-leaf parsley is four weeks old?  Honest!
Here's how I do it.
Rinse off the herbs after bringing them in from the garden or grocery and shake well to dry.
Slice off the ends of the stems evenly and place the stem ends into a glass of cool water that is about half full. Remove the lower leaves from the thyme, oregano and rosemary so that only the stems are in the water.
Allow the herbs to sit on the counter for about 45 min so that the leaves dry completely.
All of these herbs, except the basil, should be covered loosely with a plastic bag. I use grocery bags, but large plastic zipper bags work well also. Store in the refrigerator and change out the water every three or four days or as needed. Basil should be stored at room temperature and not in the refrigerator, because it is damaged by the cold.
And that's really all there is to it. Try it. You'll love the results.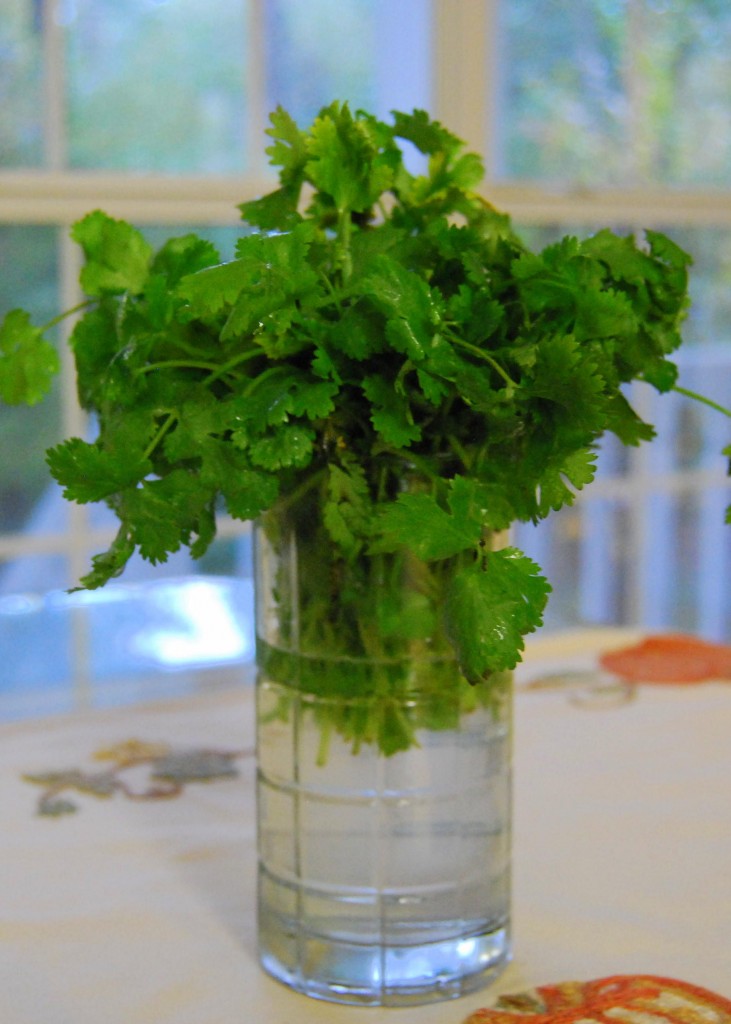 Two-week old cilantro