John Hamilton grew up farming alongside his dad. He decided to follow in his father's footsteps his junior year of college. Thanks to a young farmer loan, John purchased two new tractors and began renting land. However, poor prices and tough ground made for five difficult years that nearly forced John out of farming. Things finally got better, and John is still farming today. He now farms with his wife, Mikki, and two young sons, John David and Jim. John and Mikki are the 2015 White County Farm Family of the Year and the 2015 East Central District Farm Family of the Year.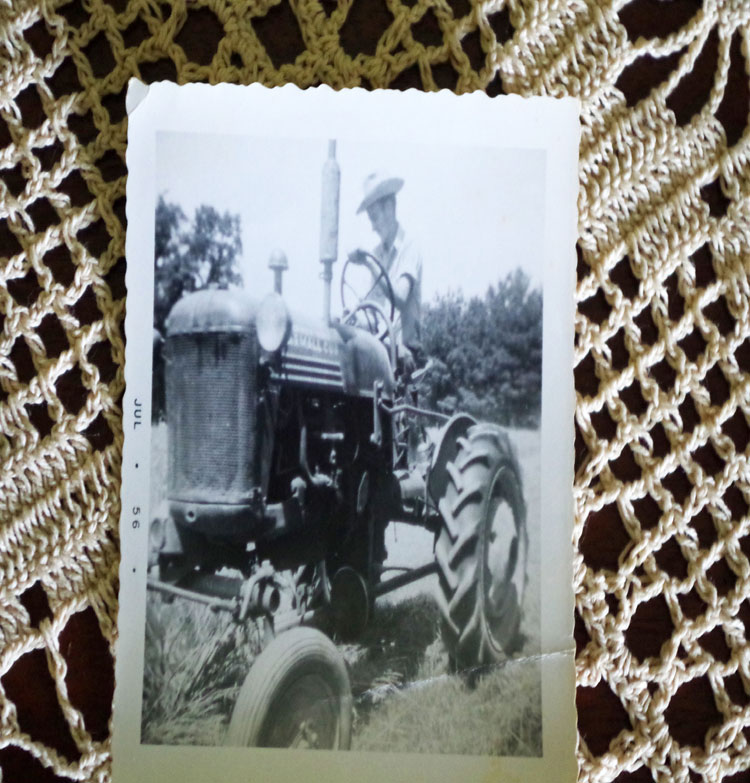 John and Mikki grow rice, soybeans and wheat on 880 acres in Searcy. They market the rice and soybeans with Riceland Foods and the wheat with Bruce Oakley. In 2015, they planted a large garden with potatoes, sweet corn, squash, eggplants, watermelons and pumpkins. They're exploring the potential of expanding this portion of the farm to generate additional income.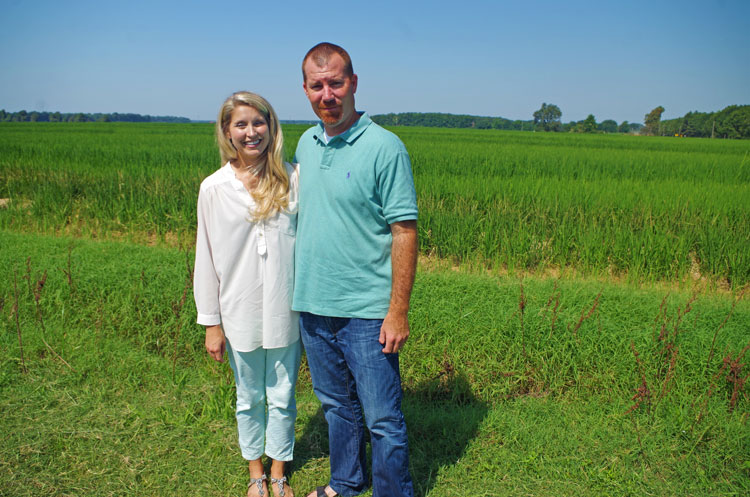 As any farmer does, John takes special care to ensure protection of the environment. He works with the integrated pest management system through the University of Arkansas Cooperative Extension Service. It identifies ways to manage pests to help minimize pesticide use. Additionally, he disposes unused pesticides through the Arkansas State Plant Board's Agricultural Abandoned Pesticide Program.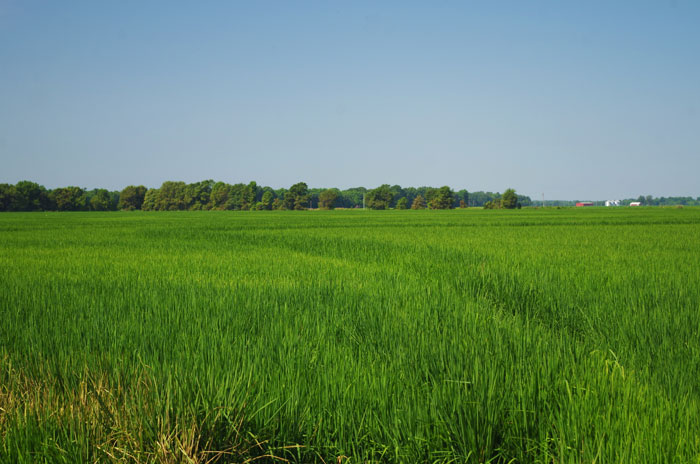 In a water-challenged area, John makes the best use of his available resources. Using a combination of reservoirs, underground pipelines, ditches and tailwater recovery, more than half of the water used on the farm comes from surface and recycled water. John takes great pride in being on the forefront of water conservation.
"We strive every day to make the most of the natural resources we are blessed with and to find new ways to be great stewards of these resources. This is not only the right thing to do, but it is an absolute priority for any farm to reach its full potential," John said.
Since 2013, John and Mikki have worked with the Operation Wounded Warrior Support (OWWS). They help manage the Swamp Fox property, purchased on Raft Creek for wounded veterans to duck hunt. They disc food plots and help capture and manage water along with other property management tasks. This isn't a business venture, but OWWS reimburses John and Mikki for labor and equipment hours and fuel used while working on the property.
"I'm truly thrilled to be involved in this operation. I wish I could donate all goods and services that we provide OWWS," John said.  "But for now we are trying to do what they need at the lowest cost possible. I hope to be involved in some capacity with this project as long as I can be of assistance to them."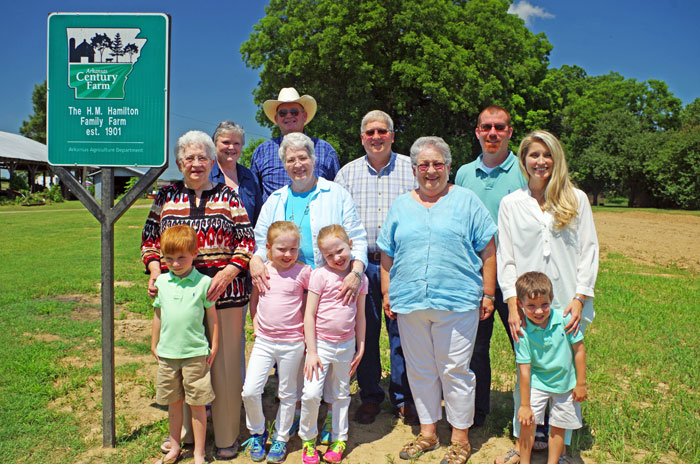 John serves on a number of boards, including the White County Farm Bureau board of directors, Little Red River Irrigation board of directors and the White County 4-H Foundation. Mikki works as a dental hygienist in Jacksonville and does oral health presentations for local schools. In 2009, John and Mikki won the Young Farmers & Ranchers Excellence in Agriculture award. They previously served on the state YF&R Committee, and John was a member of the first class of Arkansas Farm Bureau's President's Leadership Council. Both are members of the Pleasant Grove Missionary Baptist Church.
STRAWBERRY PUNCHBOWL CAKE
Mikki Hamilton
Ingredients
1 French vanilla cake mix
Two 8-ounce packages of cream cheese
Two 14-ounce cans of sweetened condensed milk
1 container of Cool Whip
4 quarts of fresh strawberries
Directions
Mix French vanilla cake mix as directed and pour into 9"x13" pan.
While cake is baking mix cream cheese and sweetened condensed milk until creamy and set aside. Start slicing strawberries.
Once cake has cooled divide it into two sections. Crumble first section into bottom of punchbowl. Pour 1/2 cream cheese and sweetened condensed milk mixture on top followed by sliced strawberries. Repeat again, ending with strawberries. Top with Cool Whip and strawberries for decoration.