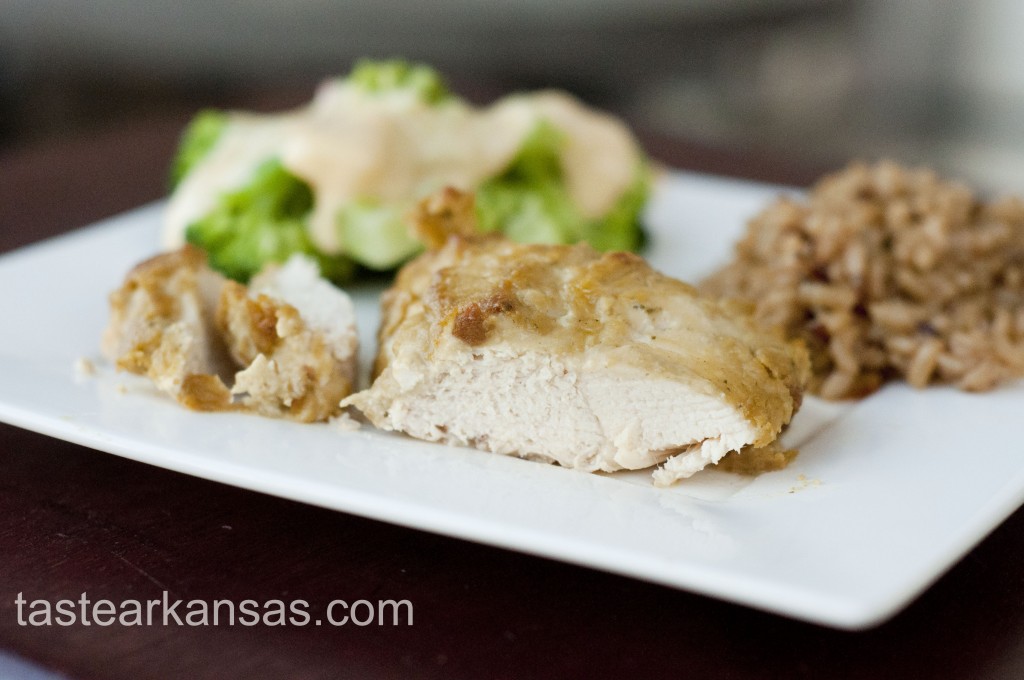 I like eating chicken, but sometimes it gets a little bland. I get tired of using the same chicken recipes repeatedly. So, when I found this recipe to make Hummus Crusted Chicken on Pinterest, I was all over it. We eat a lot of hummus at my house. Our favorite is spinach hummus, but I really like the red pepper one too. Yes, I buy my hummus. Does that make me a bad food blogger? It's just so good! Anyway, back to the recipe. Literally all you need to make Hummus Crusted Chicken is your favorite hummus and some chicken breast. Then, boom, dinner is served. You can add more or less hummus to the top of your chicken depending on your preference. I added enough that it was almost like a sauce on top of my chicken, but you could put a thin layer as more of a rub. Let me know if you like it!
Did you know Arkansas produced more than 1.2 billion broiler chickens last year? Broiler chickens are raised for meat production.
Ingredients
4 boneless, skinless chicken breasts
½ cup hummus
Instructions
Grease a cookie sheet and preheat oven to 450 degrees.
Place the chicken breasts on the cookie sheet and slather hummus evenly on the top.
Bake for 25-35 minutes or until chicken has reached an internal temperature of 165 degrees.