by Jerusalem Jackson Greer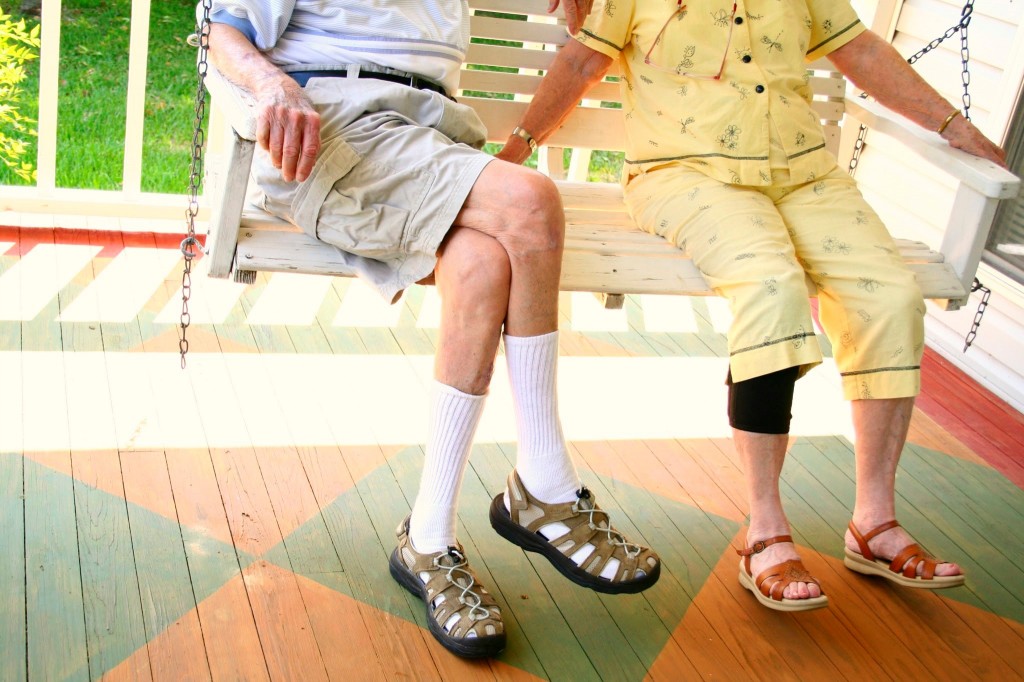 Bring back the wide front porches that sprawl along the front yard, with long wooden steps Where toddlers and teenagers can sit and eat popsicles in the summer evenings, juice dripping off chins and fingers sticky sweet.
Bring back the deep back-screened porches hidden under old oak trees, where one can sit after dark and listen to the cicadas harmonize with the bullfrogs without being eaten alive by cousin mosquito.
Bring back the porch swings that hang from the rafters where grandmothers and grandfathers sway.
Where school children can daydream and young folks can hold hands and babies can doze on their daddy's chest.
Bring back the porch sits and the stories we tell, watching the neighborhood walk by under the pink Southern sky.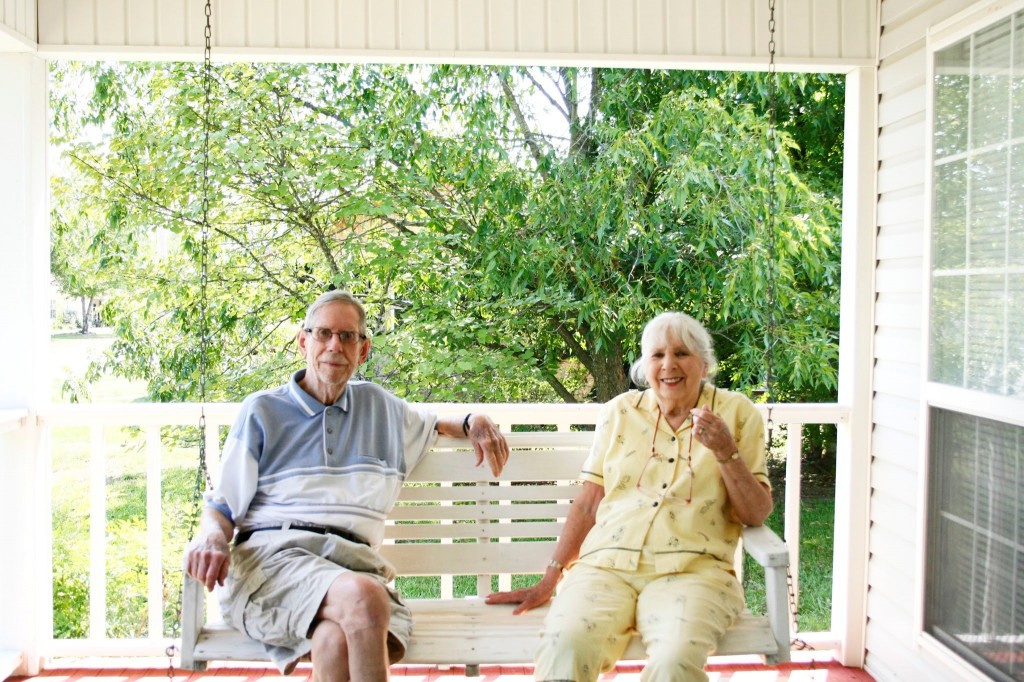 Nothing says "Southern Hospitality" more than a good old fashioned porch sit.
I don't know when porches went out of fashion and decks moved in, but quite frankly I would love to see a porch revival in Southern architecture. I would love to see families and builders and work together to bring back this symbol of a slower way of life. To bring back this homespun gathering place that fosters community and the lost art of listening.
If you have a porch, little or big, screened in or open air, a front stoop, a back patio, or even one of those fashionable decks, why not do your part to celebrate and promote the good graces of Southern Hospitality by hosting your own little porch sit soon?
Here's what you need:
A lovely spring or summer evening
A few neighborhood friends
Comfy seating – swings, lawn chairs, old-fashioned gliders
Easy refreshments – coffee, sweet tea, grown-up lemonade
Mix and match tea cups, saucers and juice glasses
A few cloth napkins
TV tray or small table with all the fixings – spoons, sugars, cream, lemon slices
A few flyswatters (let's just be real shall we?)
Some cardboard fans for the ladies (if you are feeling genteel)
A basket to collect all electronic devices in
Your best stories about life in the good 'ol days or what Aunt Ethel said at the Beauty Parlor
Lots of laughter
Cheerful waves to all those passing by
Mix all of the above together for a carefree good time.
Arkansas Women Blogger Jerusalem Jackson Greer is a writer, speaker, nest-fluffer, urban farm-gal and author of A Homemade Year: The Blessings of Cooking, Crafting and Coming Together. Jerusalem lives with her husband and two sons in a 1940s cottage in Arkansas at the crossroads of beauty and mess with an ever-changing rotation of pets, including a hen house full of chickens. As a family, they are attempting to live a slower version of modern life.  She blogs about all of this and more at http://jerusalemgreer.com