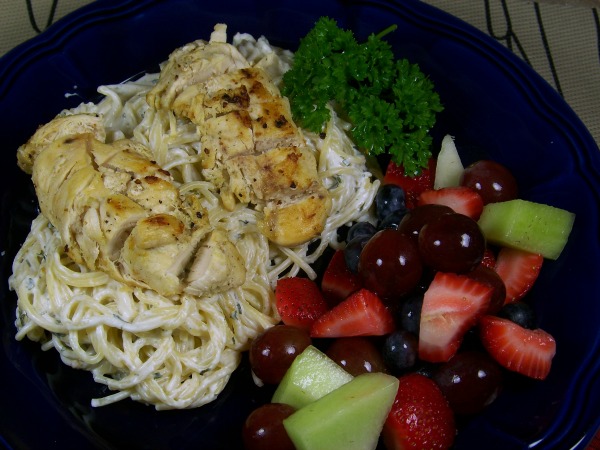 One of the things that Arkansans know is chicken. About 2,500 farms in Arkansas produce chickens, and we are the proud home to the largest poultry producing company in the U.S., Tyson Foods.
In the kitchen, chicken is a blank slate with so many delicious ways to cook it. And, what goes better with a flavorful Arkansas-grown chicken than a luscious Alfredo sauce and pasta? It's easy, creamy and simple to make in 30 minutes – perfect for those busy weeknights. Here's a quick and easy, made-from-scratch recipe that's sure to become a family favorite.
HOMEMADE CHICKEN ALFREDO
Prep Time: 30 minutes
Servings: 6 – 8

Ingredients
• 2 pounds fresh chicken breast tenders
• 3 tablespoons olive oil
• 2 tablespoons minced garlic
• 16 ounces pasta, spaghetti or fettuccini
• 1/3 cup butter
• 1½ cups milk or cream
• 8 ounces cream cheese
• 1 cup sour cream
• ½ cup Parmesan cheese
• 2 tablespoons parsley
• 1 teaspoon garlic powder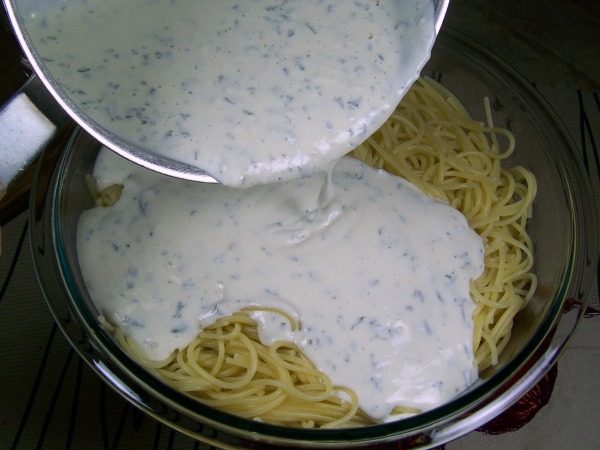 Directions
1. Put large pot filled with water on to boil. Add salt, if desired.
2. In a large skillet over medium heat, add olive oil, garlic and chicken breasts tenders. Cook breast tenders until slightly brown and cooked through.
3. Add pasta to boiling water and cook according to package instructions.
4. In a medium/large saucepan, melt butter over medium heat while chicken and pasta cooks.
5. Add milk, cream cheese, sour cream, and Parmesan cheese to melted butter and whisk and heat until smooth and creamy. Stir in garlic powder and parsley.
6. Drain pasta and top with Alfredo sauce. Toss until pasta is evenly covered.
7. Serve pasta topped with breast tenders.
Arkansas Women Bloggers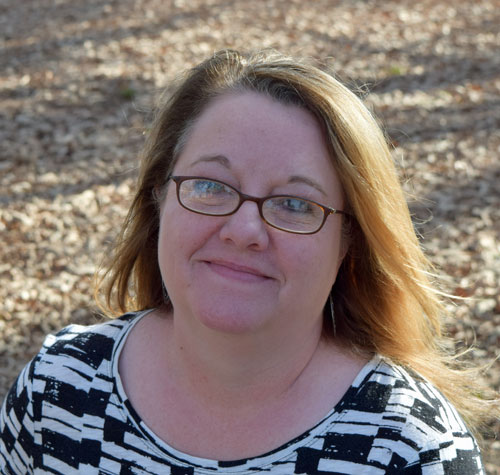 member Mary Wood is a lifetime lover of words. She hails from the suburbs of Nimrod, Arkansas where she is co-owner and number one stacker of wood in her family's sawmill. She loves playing in the dirt and raising a zoo-load of animals on their family farm. Her passions include living life with her husband Steve, son Caleb and all-grown-up daughters Rebecca and Rachel and son-in-law Matt. Homeschooling, writing women's Bible studies, and renovating their home fill up the remainder of her time. She blogs at Run of the Mill Mary.