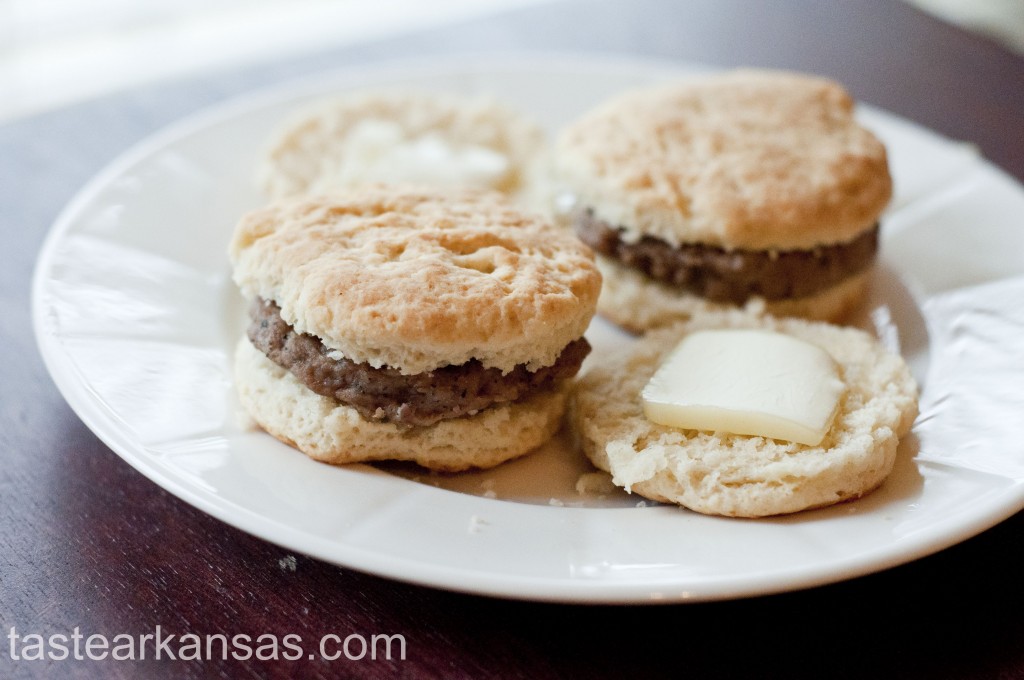 When you see what's in these biscuits, you're going to think I'm crazy. The secret ingredient to my favorite Homemade Biscuits is mayonnaise. You might be thinking that using mayonnaise instead of shortening is not going to go well. However, the mayonnaise results in giving you a tender, moist biscuit with a multidimensional flavor you just can't get with shortening. If you're feeling really wild, stick a turkey sausage patty in between your biscuit halves for a delicious sausage biscuit.
Did you know Arkansas' dairy farms produce more than 17 million gallons of milk each year? 
Ingredients
2 cups all-purpose flour
1 tablespoon sugar
3 teaspoons baking powder
1 teaspoon salt
½ cup mayonnaise
¾ cup milk
Instructions
 Heat oven to 450°F. In large bowl, mix flour, sugar, baking powder and salt. Cut in mayonnaise using pastry blender (or pulling 2 table knives through ingredients in opposite directions) until mixture looks like fine crumbs. Stir in milk until dough leaves side of bowl (dough will be soft and sticky)
On lightly floured surface, gently roll dough in flour to coat. Knead lightly 10 times. Roll or pat 1/2 inch thick. Cut with floured 2 1/2-inch biscuit cutter. On ungreased cookie sheet, place biscuits about 1 inch apart for crusty sides, touching for soft sides.
Bake 10 to 12 minutes or until golden brown. Immediately remove from cookie sheet to wire rack. Serve warm.