The Hillcrest Farmer's Market is central Arkansas' only year-round market. It is open every Saturday from 7 to noon during the spring and summer months, and from 8 to noon during the fall and winter. Located on the sidewalks surrounding the Pulaski Heights Baptist Church on Kavanaugh Boulevard in Little Rock, the market began as a way for the church to connect with its neighbors and become a more vibrant part of the community.
Vendors at the Hillcrest Farmer's Market sell everything from fresh cut flowers to yummy homemade goodies to locally grown produce and meats. In addition to the sidewalk booths, the area's top food trucks can be found at the market each weekend. Children will also find a craft booth for their enjoyment, open from 9 to 11.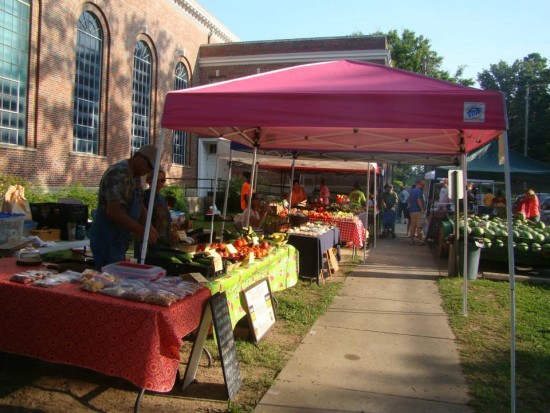 The market's volunteer staff are always on hand in their matching shirts, there to answer questions, provide directions, or simply welcome you to the neighborhood. In addition, they also coordinate donations of leftover products to help feed the hungry.
Follow them on Facebook 
 for all the delicious news.
Photos courtesy of Katie Connally Confections.