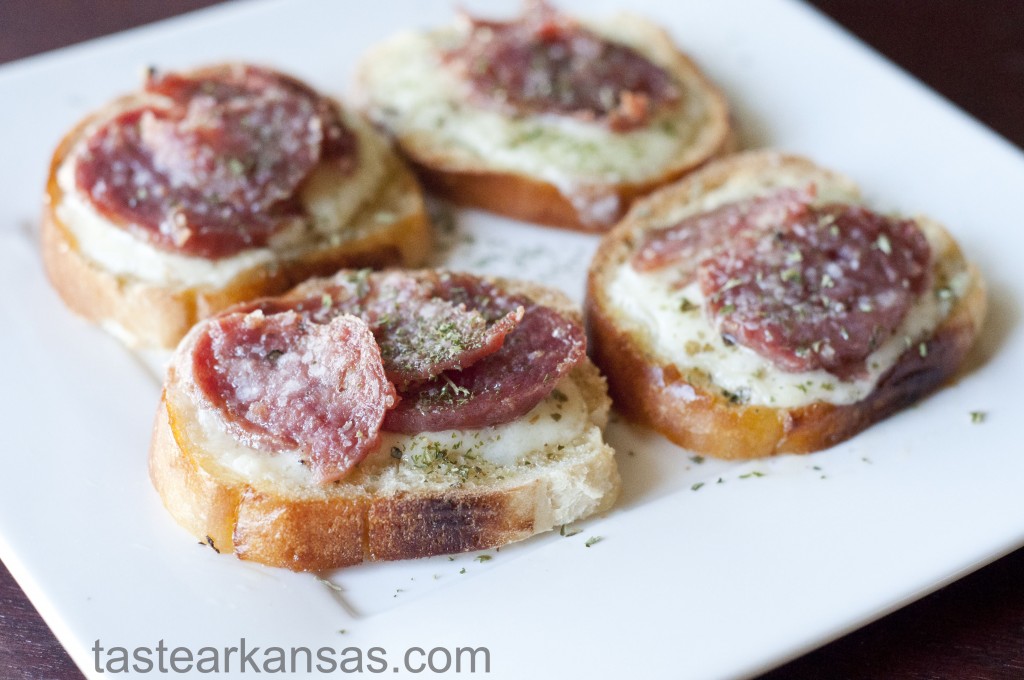 What is it about little food that's cuter than normal food? I really like little bite-size appetizers for dinners, because they're easy to eat and harder to fill up on. These Havarti Salami Crostini are no exception. They're little and flavorful. The oregano melds with the salami like they were made for each other. The mild, buttery Havarti melts into the crispy baguette for a perfect texture. The next time you need an appetizer, or a snack, try these quick Havarti Salami Crostini.
Did you know that Arkansas' pork industry exceeds $80 million each year?
Ingredients
1 French baguette
10 ounces salami, thinly sliced
10 ounces Havarti cheese, thinly sliced
olive oil, to taste
oregano, to taste
parsley, to taste
Instructions
Slice the baguette and lightly drizzle olive oil over the slices. Add sliced Havarti and sprinkle with oregano.  Top Havarti cheese with slices of salami. Broil until bread is crispy and cheese is melted, about 5 minutes. Sprinkle with fresh parsley to taste and serve immediately.