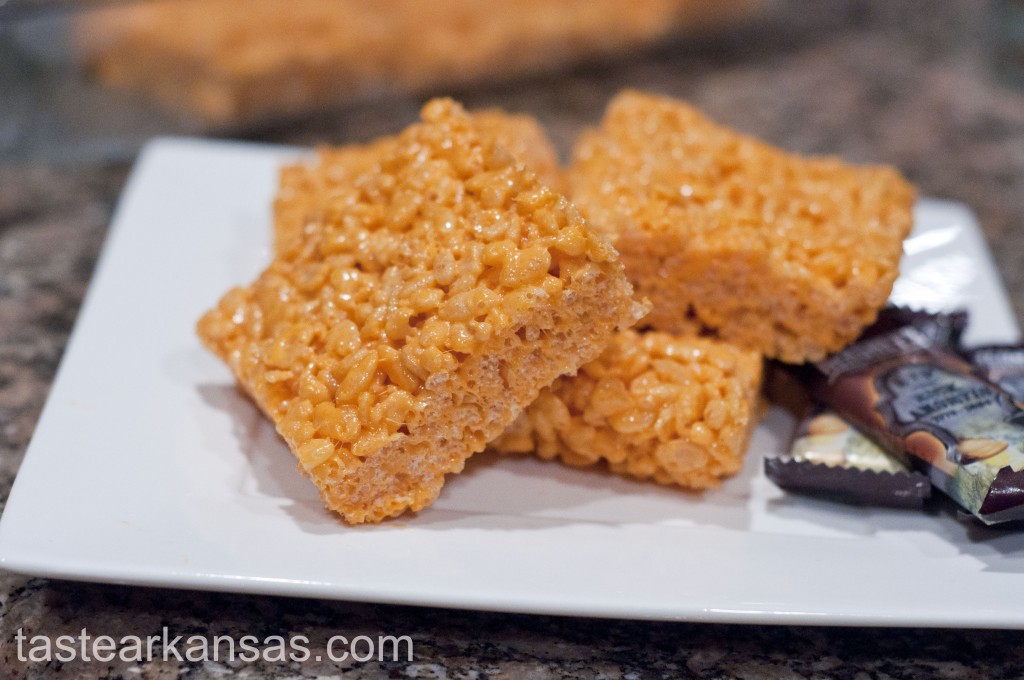 I whipped up a quick Halloween inspired dish this week you can make for the school parties, work functions and church events with just a few minutes and three ingredients. These Halloween Rice Crispy Treats are orange but taste the same as traditional Rice Crispy Treats. I used the orange, pumpkin shaped marshmallows to make them more festive. When melting the butter, brown it just a little before adding the marshmallows, it makes the flavor so much better. I can eat this entire pan! If you're really feeling adventurous, you can add some candy corn or other mix-ins.
Did you know Arkansas farmers produce close to 50 percent of the nation's rice?
Ingredients
4 tablespoons butter
10 ounces regular marshmallows
6 cups Kellogg's Rice Krispies cereal
Any additional mix-ins
Directions
Melt butter in large saucepan over low heat. Continue cooking butter for about a minute. Add marshmallows and stir until completely melted.
Remove from heat. Add Kellogg's Rice Krispies cereal and stir until well coated.
Using buttered spatula or wax paper evenly press mixture into 13 x 9 x 2-inch pan coated with a thin layer of butter or oil. Cool and cut into 2-inch squares. Best if served the same day.