This recipe for Grilled Ribeye Steak with Cabernet Mushrooms is the last of the incredible grilled steak recipes Chef Brandon Douglas taught participants at the "Sizzling Summer Steaks" event that was part of the "Made from Scratch" cooking classes this year at Winrock Institute on Petit Jean Mt. The cooking series has monthly classes scheduled through Nov., so go online to the Winrock Institute website to sign up for the remaining classes.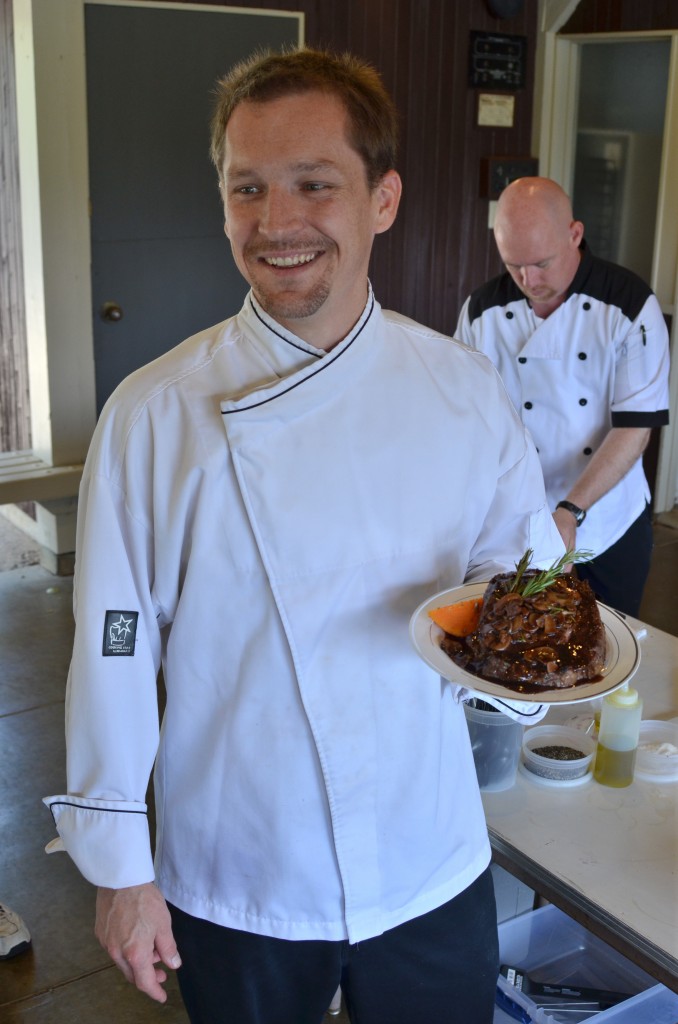 Chef Douglas says the ribeye is his favorite steak cut because of the wonderful marbling of fat this cut features compared to leaner cuts of beef steak. He says the fat adds to the sweet, rich flavor of this recipe. He combined sliced baked sweet potato wedges when he plated the finished steak and mushroom sauce.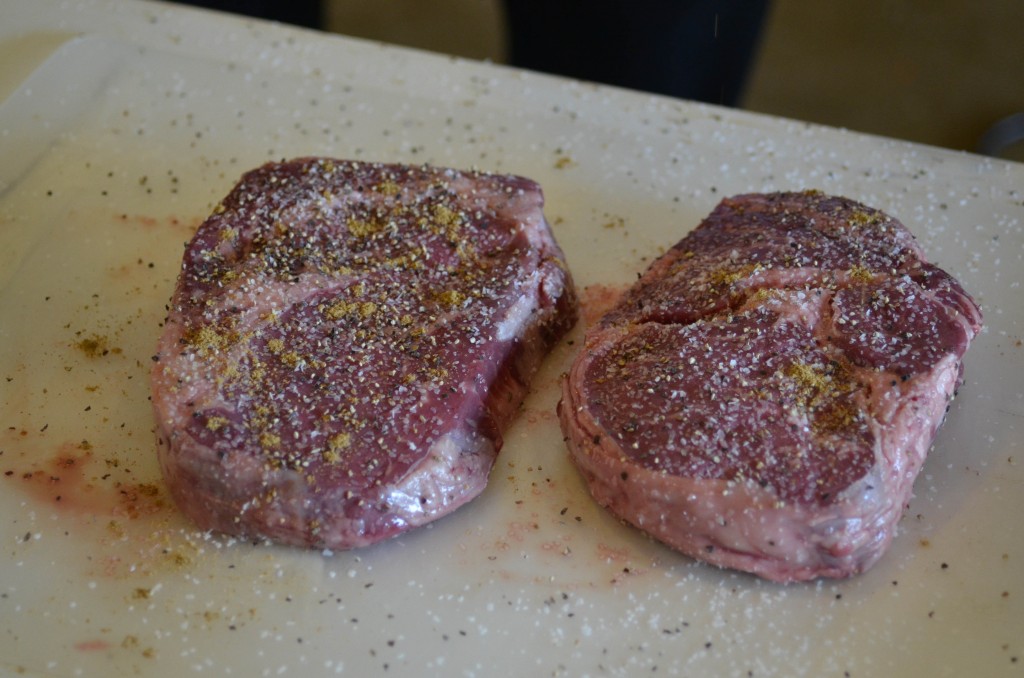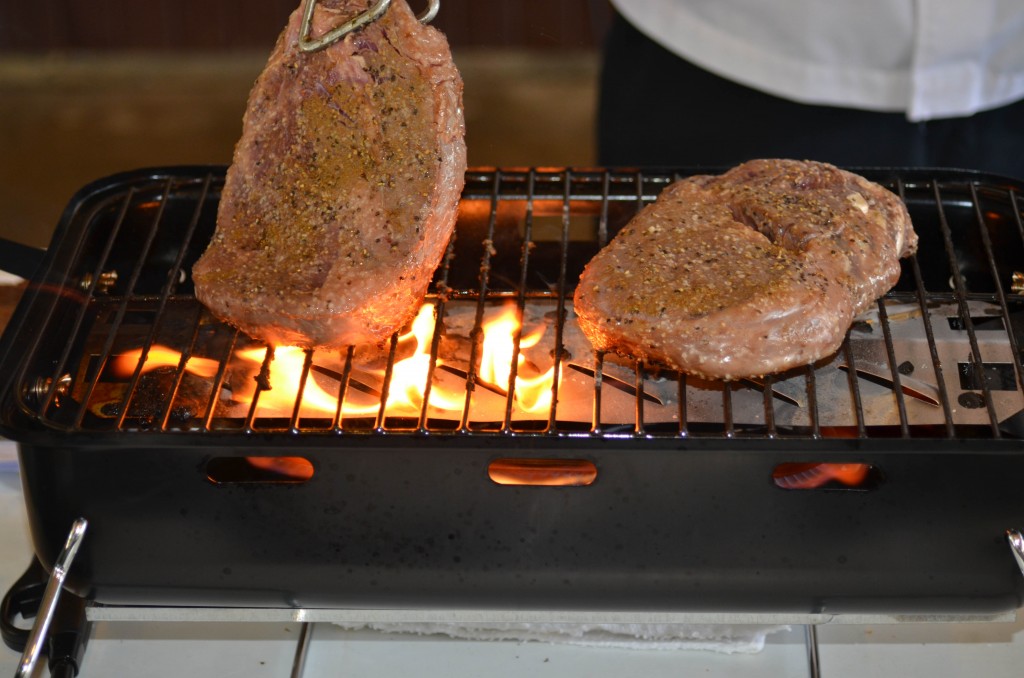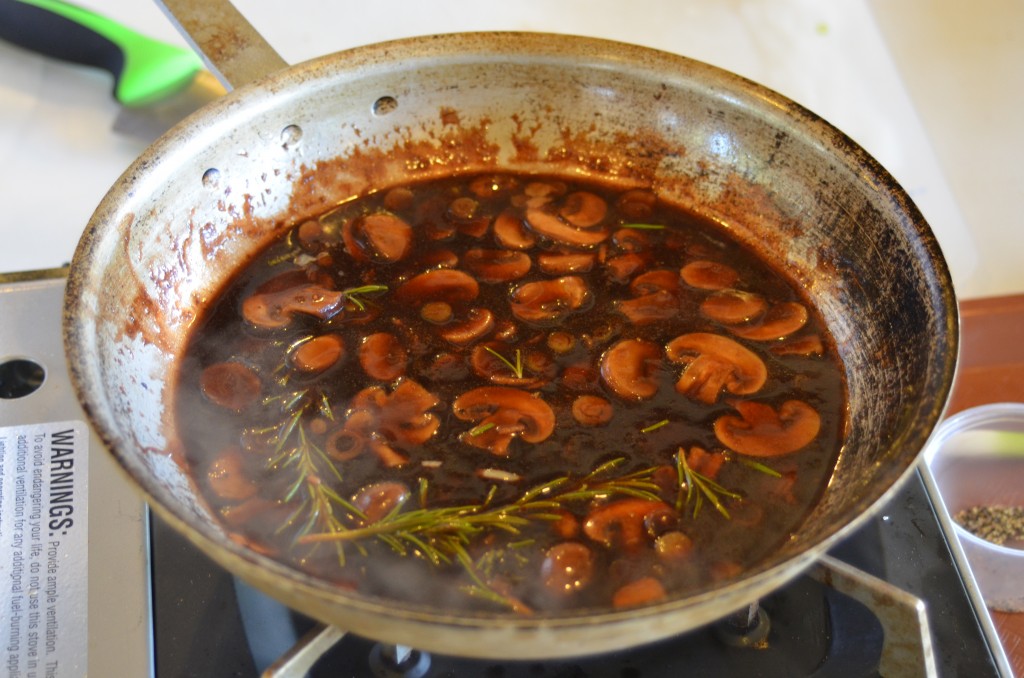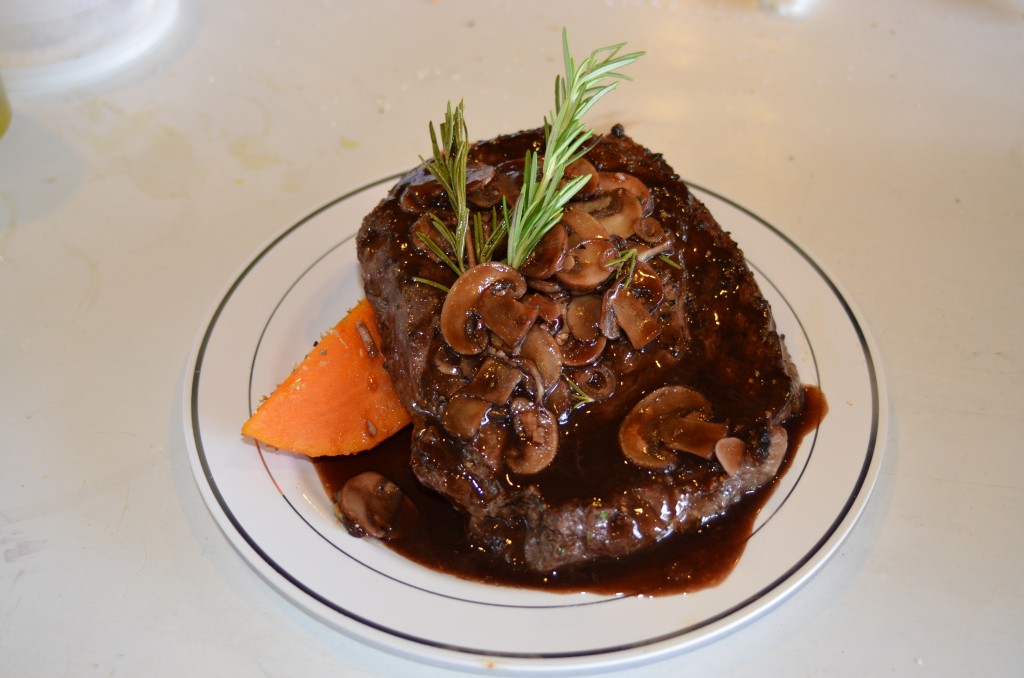 Ingredients
1 cup dry cabernet sauvignon
2/3 cup green onion sliced in rounds
1/4 cup extra-virgin olive oil, plus 2 tablespoons for garnish
3 teaspoons fresh rosemary leaves, chopped; plus sprigs for garnish
2 garlic cloves, crushed
1 teaspoon salt
1/4 cup balsamic vinegar
1/2 cup demi glaze (available at specialty grocery stores)
1/2 cup sugar
1/2 teaspoon freshly ground black pepper
4 ribeye steaks, 1-1/2 to 2 inches thick
your favorite mushrooms, rough chopped or whole
Directions
Trim excess fat from steaks and make small cuts with knife into fat around the edge of steaks. Rub with your favorite seasoned salt steak rub and pepper. Refrigerate for 30 minutes to an hour.
Clean grill grate and preheat grill to high heat.
Place steaks on hot grill for three minutes on each side to sear. Reduce grill temperature to low and close the lid. Continue cooking steaks an additional five to 10 minutes for medium-rare, turning halfway through. Let steaks rest for five minutes before serving.
As steaks cook, add olive oil to saute' pan. Add mushrooms, garlic and saute' until mushrooms become tender. Excluding green onions, add remaining ingredients and reduce until sauce forms. Adjust seasoning with salt and pepper.
Pour on top of finished steak. Garnish with green onions and remaining olive oil. Serve with baked sweet potato.