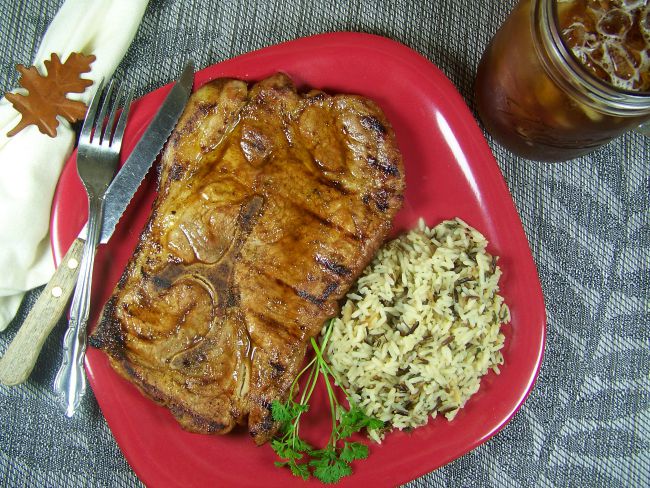 by Arkansas Women Bloggers member Mary Wood of Run of the Mill Mary
Across the state, football fans are supporting their teams and doing some tailgating. The truly hardcore tailgaters don't consider it 'real' tailgating if you don't bring the grill.
There's just something about flame-grilling that gets you all fired up to call the Hogs or support your local high school team. We have our go-to items we love to grill: burgers, ribs, shrimp, chicken and, of course, a big juicy steak. We usually grab a beef steak, which is a great choice. But have you ever grilled a pork steak? Talk about a new twist on an old favorite. Grilling takes a big, juicy pork steak to a whole new level of delicious.
GRILLED PORK STEAK
Prep Time:
Marinate: 30 minutes or up to overnight
Grill: 20 to 30 minutes
Servings: 4
Recipe can be sized up for a crowd.
Ingredients:
½ cup olive oil
¼ cup Worcestershire sauce
¼ cup barbecue sauce
¼ cup red wine vinegar or red wine
4 large bone-in pork steaks
Instructions:
1. In a gallon zipper bag, mix olive oil, Worcestershire sauce, barbecue sauce, and red wine vinegar to make marinade.
2. Add steaks, making sure all sides are coated thoroughly.
3. Marinate steaks for at least 30 minutes and up to overnight.
4. Prepare medium-hot grill.
5. Grill steaks until fully cooked but still juicy.
Note: Pork steak should always be fully cooked to an internal temperature of 145 degrees with a 3-minute rest time according to the USDA.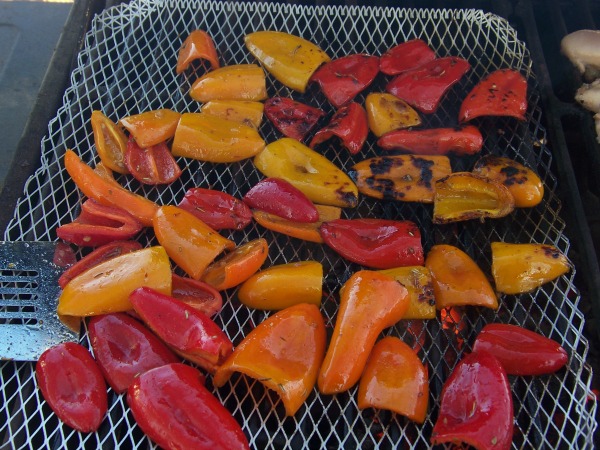 While you've got the grill fired up, add a side of Colorful Grilled Peppers  or Grilled Peach Plum and Watermelon Skewers.