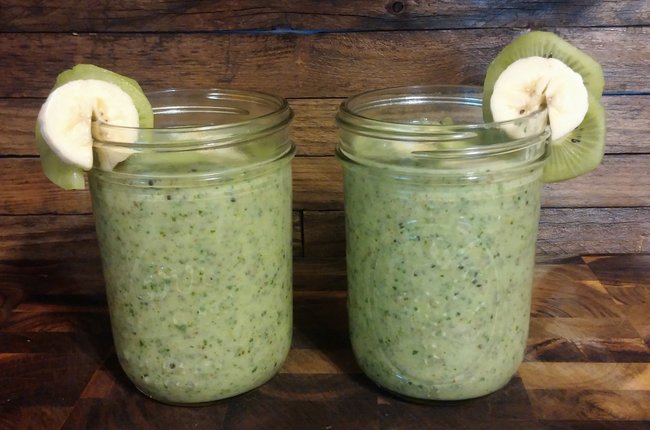 St. Patrick's Day inspired this recipe. However, this yummy smoothie is a great breakfast or snack any day of the year. With all these healthy green ingredients, you'll be feeling the luck of the Irish or, even better, an energy boost to get through the day.
Adults need at least 7 cups of fruits and vegetables a day, which can be challenging. Smoothies are an efficient way to get all those nutrients, because you can toss a variety of fruits and veggies together in a blender. As an added bonus, smoothies are easy to drink on the go. Whether you're hustling the kiddos out the door to school or you're satisfying an afternoon sweet tooth, try this quick and refreshing green smoothie.
Because there are so many fruits in this recipe, added sugar isn't necessary. However, if you like something a little sweeter, add 2 tablespoons of honey after blending everything else. The secret ingredient in this smoothie is kale. The bright, flavorful fruits in this smoothie completely mask the taste of kale, but you still get all the nutritional benefits of this superfood. Just make sure the kiddos aren't watching when you add it to the blender.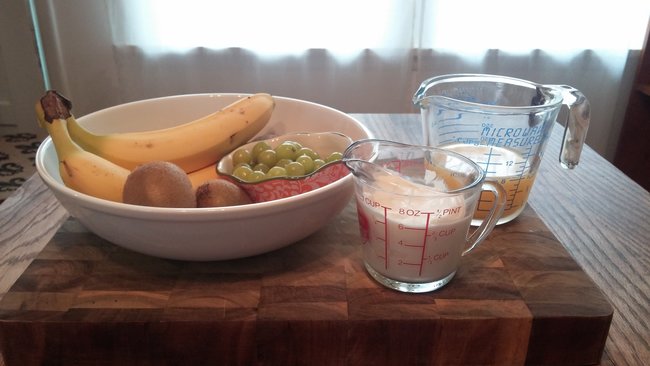 Ingredients:
1 cup orange juice
4 leaves of kale, stems removed
6 kiwi, peeled and quartered
1 cup green seedless grapes
2 bananas, peeled and cut into 1-inch pieces
6 ounces vanilla yogurt
3 tablespoons chia seeds (optional)
3 heaping tablespoons ground flaxseeds (optional)
Instructions:
Add orange juice and kale to the blender. Blend until well combined.
Add all the rest of the ingredients to the blender, one at a time, and blend until smooth.
Serve immediately.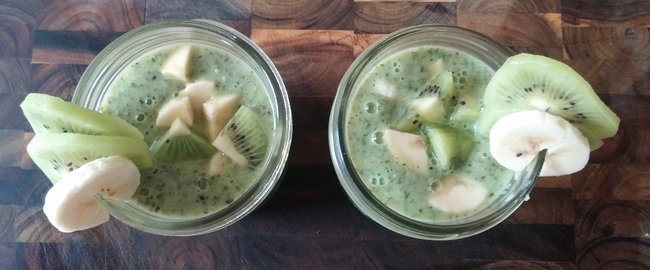 Makes four 12-ounce servings.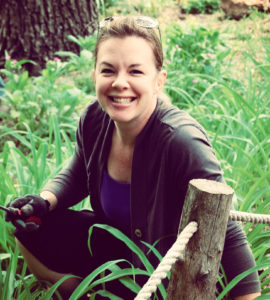 Arkansas Women Bloggers member Tiffany Selvey is a Master Gardener who writes about her passion for growing, cooking and living naturally. When she's not elbow deep in soil, she enjoys raising a very active son, laughing with her husband, and wrangling their pets.