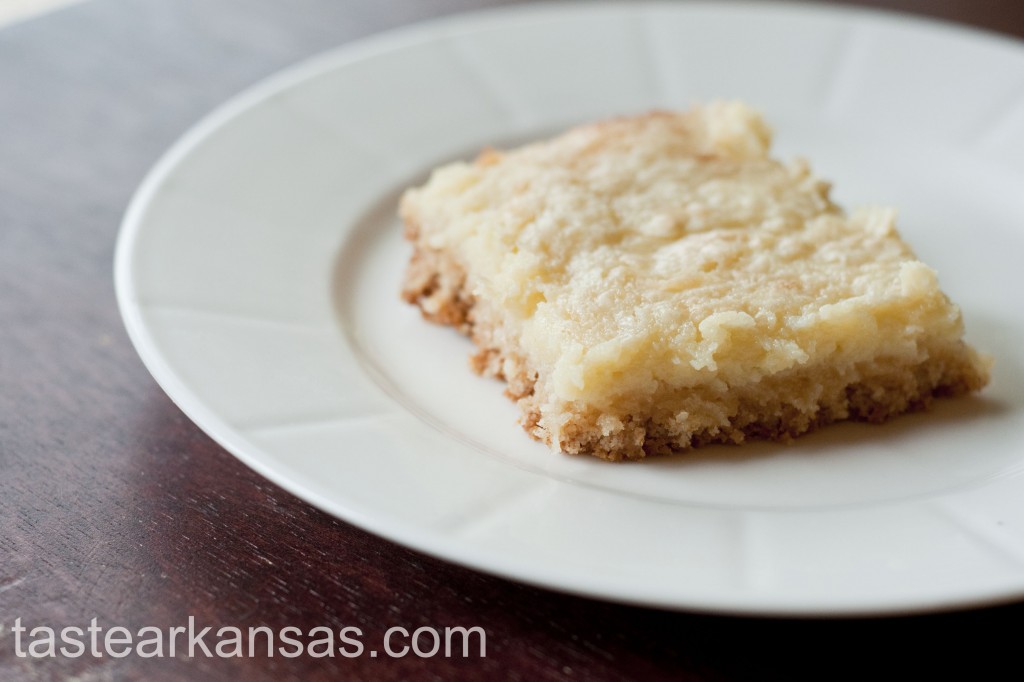 These Gooey Butter Cake Bars are heavenly. I only make them for a crowd, otherwise I'll eat half the pan myself. Everyone loves this. The bars are soft, slightly gooey and have a perfect cake batter and sweet cream cheese flavor. If you're looking to wow a crowd, bring this to your next party.
Did you know that the average age of a farmer in Arkansas is 57?
Ingredients
1 box Betty Crocker French Vanilla Cake mix
1 stick (1/2 cup) butter, melted
3 eggs
8 oz. cream cheese
1 lb. bag (about 3-3/4 cups) powdered sugar
1 teaspoon vanilla
Instructions
Preheat oven to 350 F. Line an 8 x 8 inch baking dish with parchment paper.
In a bowl, mix together the cake mix, melted butter and 1 egg until a soft dough forms. Press into the bottom of the baking dish.
In a stand mixer, combine together the cream cheese, two eggs, sugar and vanilla until smooth. Spread over the cake mix layer.
Bake bars for 45 minutes, or until edges are golden brown and the center has set to a soft consistency. Cool completely before slicing and serving.