I love mashed potatoes. Mashed potatoes with gravy, plain mashed potatoes, potato rolls made with mashed potatoes; I like it all. I'll admit that I'm not a huge fan of making gravy. I love eating gravy, but I get frustrated, because I can't quite seem to get my gravy to taste as good as my mom's. So, in situations where I need mashed potatoes, but don't want to make gravy, I make these Garlic Chive Creamed Potatoes. They are the perfect accompaniment to steak, pork chops, roast, chicken and more.
Did you know 7 percent of the U.S. milk supply is turned into butter?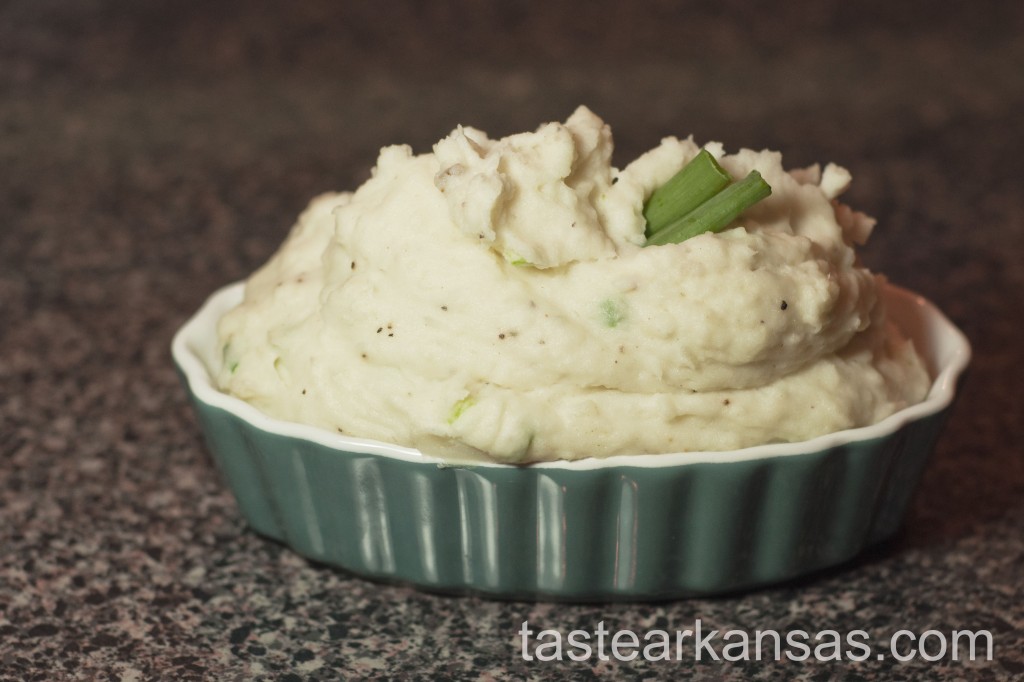 Ingredients
½ pound gold potatoes, peeled and quartered
2 teaspoons garlic, minced
1 cup heavy whipping cream
1 tablespoon butter
¾ cup chives, chopped
Cavender's Greek Seasoning to taste*
Instructions
Put potatoes in pot of water and heat over medium high heat until boiling. Boil until potatoes are tender and easily skewered with a fork. Drain.
Add garlic, cream, butter, chives and Cavender's. Beat with hand mixer or immersion blender until creamy. Add more cream if too thick. Serve immediately.
* I used approximately 2 teaspoons of Cavender's. I recommend adding seasoning and tasting, then adding more if desired.