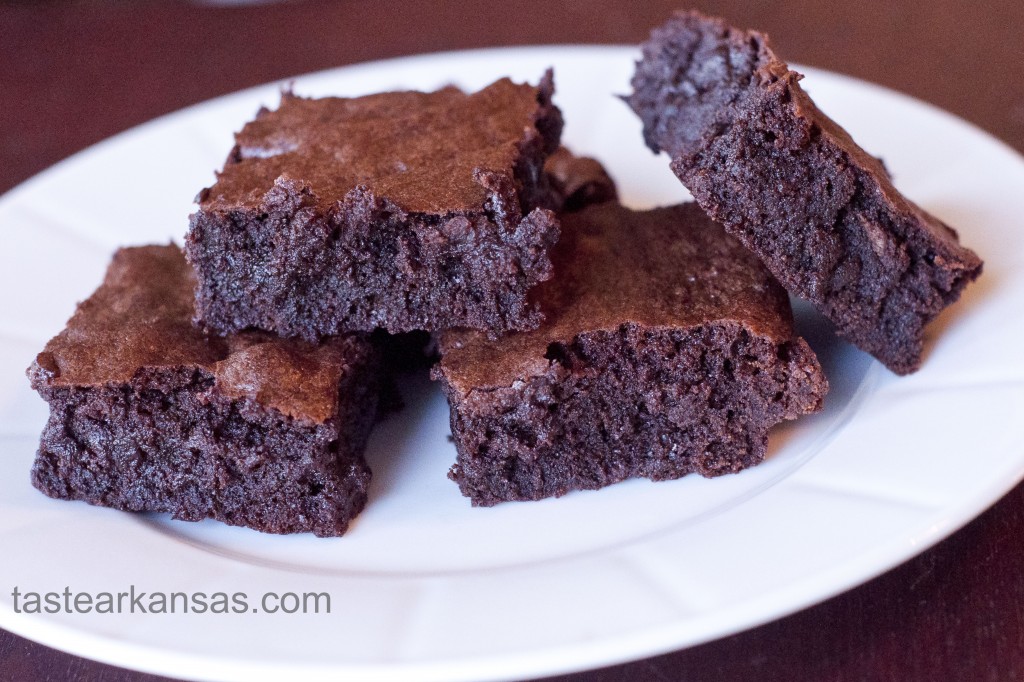 I've gotten in a bad habit of using box mix brownies. It really hurts me to admit it. This week I said no more! I whipped out my cocoa powder and made a pan of Fudgy Brownies. Some people like brownies that almost have the texture of cake, not me. I like the thick, fudgy, tender brownie that sticks to your ribs. These brownies were perfect! I highly suggest making them as soon as possible.
Did you know that wheat used to make flour is planted in the fall and harvested in the spring?
Ingredients
10 tablespoons butter
1 ¼ cups sugar
¾ cup plus 2 tablespoons unsweetened cocoa powder
½ teaspoon salt
½ teaspoon pure vanilla extract
2 large eggs
½ cup all-purpose flour
Instructions
Position a rack in the lower third of the oven and preheat to 325 degrees. Grease an 8×8 square pan or line with aluminum foil.
Combine butter, sugar, cocoa and salt in a medium, microwave safe, bowl. Microwave for about 1 minute or until the butter has melted. Carefully stir the mixture to combine and allow to cool slightly.
Stir in vanilla. Add eggs one and a time stirring vigorously after each egg. Add the flour and stir to combine. Beat vigorously for about a minute. Spread evenly into the prepared pan.
Bake for 20-25 minutes or until an inserted toothpick comes out clean. Let cool slightly and serve.