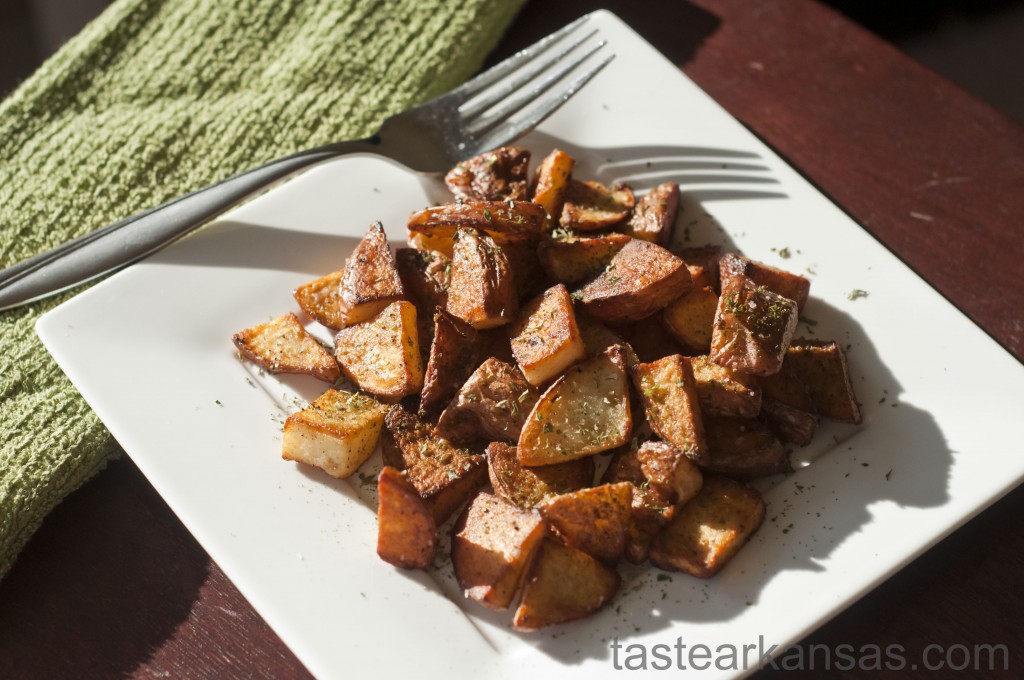 I've never been a big fan of hash browns. I think it's a texture issue. However, I've always loved fried potatoes.  They are tender and soft with just the right amount of crisp, almost like little cubed breakfast French fries. This recipe is pretty straightforward but worth making this weekend with a big breakfast of eggs and bacon. I have company coming this weekend, and you better believe that's the breakfast I'll be making this Saturday morning!
Did you know that Wal-mart is the largest food retailer in the world and is based right here in Arkansas?
Ingredients
4 cups potatoes, diced
1 cup onions, chopped
4 tablespoons butter
1 tablespoon dried parsley
Cavender's Greek Seasoning, to taste
Kosher salt, to taste
Directions
1. Cook diced potatoes in boiling water for about 4 minutes or until they just start to get a little tender but are not cooked. Drain potatoes and toss with onions.
2. Heat butter over medium heat in a heavy  skillet. Add potatoes and onions.
3. Fry while occasionally turning potatoes with a spatula. Once potatoes are browned and tender, remove from pan, top with parsley and season to taste with Cavender's Greek Seasoning and Kosher salt.